Fourth stimulus check: will it be approved and sent in May?
As the IRS wraps up sending out the third batch of coronavirus stimulus checks, the question of a fourth direct payment remains.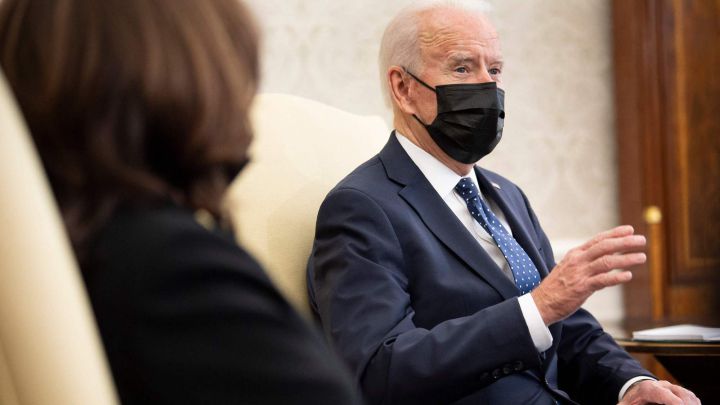 Since March 2020, millions in the United States have received three direct payments from the federal government to help stabilize the economy during the covid-19 pandemic.
Why is more help needed?
On 2 April, the Bureau of Labor Statistics reported that the number of unemployed workers claiming benefits continued declining in March, but warned that the figures are still high. In total, 9.7 million unemployed workers claimed benefits, down from the record high of 23.1 million in April 2020.
With the national unemployment rate still higher than pre-pandemic levels and some workers seeing hours cut to respond to decreased demand for certain goods and services, some lawmakers are pushing for a fourth stimulus check.
See also:
Who is pushing for a fourth stimulus check?
In March, House Representatives Pramila Jayapal and Rashida Tlaib reintroduced the BOOST to Communities Act, which was first brought before the House when the pandemic began. The Automatic BOOST to Communities (ABC) Act would see a fourth stimulus payment of $2,000, followed by $1,000 monthly payments until the pandemic ends.
On the Senate side, some lawmakers have also made their position on more direct payments clear. Twenty-one Senators from fifteen states signed a letter to President Biden asking that "recurring direct payments and automatic unemployment insurance extensions tied to economic conditions" be included in his "Build Back Better" economic plan. The Senators argued that these measures have shown that they keep households and the economy as a whole afloat and have broad public support.
What is the likelihood of seeing a fourth check this May?
The likelihood of direct payments being passed by Congress in May is low, but that does not mean that more checks are out of the question for future legislation.
President Biden's Build Back Better economic program consists of three major pieces of legislation. The first, the American Rescue Plan, was signed into law in March and included funding for direct payments.
The second piece of legislation, the American Jobs Plan, was announced in late March and focuses on increasing social and physical infrastructure spending. To date, this plan does not include funding for a fourth stimulus check.
The American Families Plan is the third piece of the Build Back Better agenda. The details of this proposal have not been made public, but some are reporting that the announcement could come as soon as next week. The Biden administration has said that the purpose of the American Families Plan is "to restore the middle class and help families make ends meet," making it an opportunity for direct economic relief to be sent to families across the country.
As the second two pieces of legislation work their way through Congress, all eyes will be on the Senators who wrote to Biden to see how they advocate for the inclusion of a fourth stimulus check.
Another factor that complicates chance of a fourth check is the sixty-vote filibuster in place in the Senate. Although Biden has said he prefers to negotiate with Republicans and earn their votes, but if unable to convince, budget reconciliation, which only requires fifty votes, could be his only option.
Stimulus checks: live updates
You can follow live updates on the third stimulus check, and a possible fourth round of direct payments, with our dedicated rolling blog.