Fourth stimulus check: what entities are pressuring Biden to make a new payment?
The $1,400 direct payments included in the American Rescue Plan were the most generous to date, but many in Congress want recurring stimulus payments offered in the next package.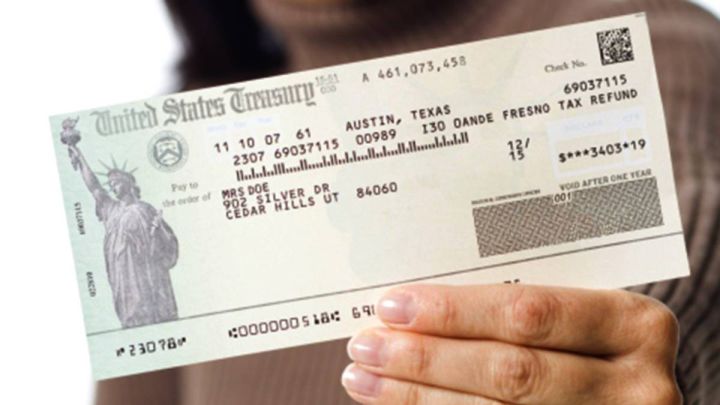 In just over a year the federal government has provided three rounds of direct payments, worth up to $3,200 per person, to help citizens deal with the economic consequences of the pandemic.
The IRS has sent out over 159 million stimulus checks while distributing the third round of payments and will continue to disperse money over the coming months.
But for many, attention has already turned to the future with growing calls for a fourth stimulus check, perhaps one with recurring payments, both in Congress and across the country.
Lawmakers outline the need for recurring payments in White House letters
In the first three months of President Joe Biden's time in the Oval Office he has been broadly successful in two of his key aims: passing the stimulus bill and speeding up the vaccination effort. However he has already received correspondence from both Houses of Congress, calling on him to do more to offer support.
In March Reps Pramila Jayapal and Rashida Tlaib reintroduced a legislative package known as the BOOST to Communities Act, which was first introduced a year prior. Their bill included an additional stimulus check worth $2,000 per person, but also offered monthly payments worth $1,000 for the duration of the pandemic.
I'm joining a group of @SenateDems in calling for recurring stimulus checks and automatic unemployment extensions tied to economic conditions. COVID-19 is far from over and now is not the time to relent in our efforts to aid struggling Americans. https://t.co/gk0fQhoucP

— Senator Dick Durbin (@SenatorDurbin) April 1, 2021
Something similar was mooted in the Senate recently as 21 Democrats signed a letter calling for Biden to include "recurring direct payments and automatic unemployment insurance extensions tied to economic conditions" in the new infrastructure plan.
The President is already under pressure to explain how some facets of the $2.2 trillion proposal constitute infrastructure spending, and adding direct payments to the bill would only make this tougher.
Greater acceptance that federal support is needed to survive the pandemic
The issue of government spending is often a controversial one, and one that tends to split people along partisan lines. But while no Republicans in Congress crossed the floor to vote for Biden's American Rescue Plan, the reception amongst Republican voters was much more understanding.
In February a new poll from Quinnipiac University found that 78% of Americans supported the third round of stimulus checks, with 64% of Republicans also doing so. The new consensus in favour of stimulus check spending could see Biden pushed to do so again if the current provision is not sufficient.
"Those who experienced the sharpest rise in poverty included children, white people, women, those with low education, and those in nearly half of US states that have more restrictive unemployment-insurance payment policies."

Pass monthly stimulus checks!https://t.co/mbd8m4bBED pic.twitter.com/63cg2pDTe6

— Scott Santens 🧢🏄‍♂️ (@scottsantens) April 21, 2021
A recent survey conducted by Bankrate found that more that 20% of Americans did not believe that the third stimulus check would last them more than a month. In addition, more than six in ten adults confirmed that the third stimulus checks "won't sustain their financial well-being for more than three months, as most plan to allocate proceeds toward covering monthly bills (45 percent), daily necessities such as food and supplies (36 percent), and outstanding debt (32 percent)."
If these figures are correct the calls for greater stimulus spending could be about to get even louder.