Fourth stimulus check: will the new relief bill have bigger payments if approved?
With mounting pressure on President Joe Biden to support further stimulus checks in his Build Back Better plan, how much more money could you be entitled to?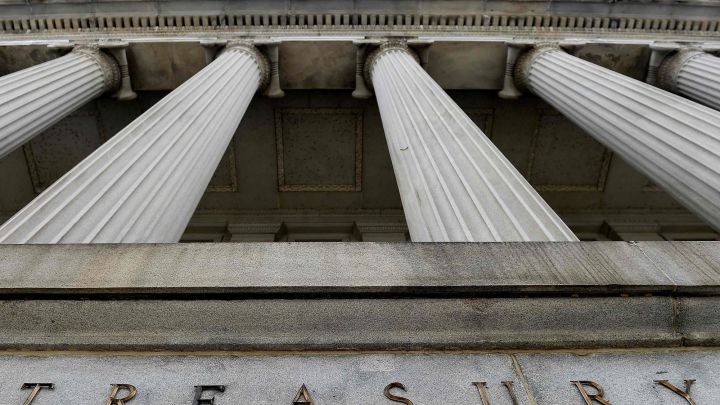 Back in the 1960s, British Prime Minister Harold Wilson said 'a week is a long time in politics'. There is certainly a clear sense of what he was meaning in 2021 as we monitor developments in President Joe Biden's plan to recover the United States from the covid-19 pandemic and bring everyone along with him.
**Follow all the latest news related to stimulus checks**
Biden's Build Back Better program contains three key elements. The first of these was the American Rescue Plan (ARP), which was passed in the middle of March. Then, as the month drew to an end the president put forward the second part, the American Jobs Plan (AJP). This would be a $2.3 trillion generational investment in infrastructure. Following the first two aspects comes the American Families Plan (AFP), estimated to assign around $1 trillion for individuals and families, which is due to be officially presented in the coming months.
Fourth stimulus check: how big and what else?
The second and third elements of the triple package are not yet set in stone but there is plenty of speculation that a fourth stimulus payment will be included at some point. What the value of that check would be is also not known but the general feeling is that it would folllow in line with the $1,200 payments, although there has been talk of raising it to a maximum of $2,000, in line with the same eligibility rules.
The third round of payments, as well as tidying up previous outstanding issues, is still an ongoing task for the IRS, however, they may see more work coming their way with another check. As well as that, it seems clear that Biden is keen to help with student debt, potentially cancelling $10,000 worth. His Education Secretary, Miguel Cardona, is studying the options.
Imagine a future where we lead the world and tackle the threat of climate change with American jobs and ingenuity.

We can make that future a reality with the American Jobs Plan. pic.twitter.com/JcraqYmsjz

— President Biden (@POTUS) April 18, 2021
Another aspect that may have more luck than before is the increase to the minimum wage. Currently at $11 per hour, the proposal is to change that to $15, and Democrats are doing what they can to get enough support to push that over the line.
American Family Plan: what could be coming?
If a fourth Economic Impact Payment doesn't make an appearance in the AJP, we'll have to wait and see if it finds a home in the third element of the program, the AFP.
The AFP is also very likely to offer aid in the following areas:
Expanded child credit extended - a renewal if the current program to 2025.
Affordable child care - through tax credits and subsidies
Tuition-free community college - first two years of teaching time free
Paid family and medical leave - more support for 12 weeks proposed
Free prekindergarten - for children aged three and four
"No working American should lose a single dollar from their paycheck because they chose to fill their patriotic duty to get vaccinated." -@POTUS

— Ben Wakana (@benwakana46) April 21, 2021
Fourth stimulus check: current state of play?
The desire for recurring stimulus checks has been pushed hard by progressives in the Democratic party. In January a group of over 50 Democratic House Representatives led by Representative Ilhan Omar sent a letter to the Biden administration to call for additional direct payments stating "A one-time payment of $2,000 is simply not enough. The American people are counting on us to deliver transformative change, and we need to meet the moment by delivering monthly payments of $2,000."
In March, legislation that was presented last year at the beginning of the pandemic was reintroduced in the House by Representatives Pramila Jayapal and Rashida Tlaib. The Automatic BOOST to Communities (ABC) Act would see a fourth stimulus payment of $2,000, followed by $1,000 monthly payments until the pandemic ends.
$2,000 recurring checks until the pandemic is over

— Rep. Ilhan Omar (@Ilhan) January 2, 2021
Then the day before President Biden presented his American Jobs Plan, a letter signed by 21 Senators, including Ron Wyden, Bernie Sanders and Elizabeth Warren, was sent to the White House urging the President to include recurring payments and automatic extension of unemployment benefits until the pandemic ended. "Families should not be at the mercy of constantly-shifting legislative timelines and ad hoc solutions," read the letter.
Although the Senators didn't state an exact amount both Senators Sanders and Warren have favored $2,000 recurring payments in the past. However to date no formal legislation has been introduced yet in the Senate.
Although some Republicans called for $2,000 stimulus checks in January before the Georgia senatorial runoff election, currently there is no proposal from GOP lawmakers. Many congressional Republicans have been critical of the measure for being too expensive and not focused enough.
Fourth stimulus check: how likely is it in the AJP?
Although there is plenty of hype and support over another round of stimulus checks - including 60% of people polled by Bankrate saying that the recent $1,400 stimulus check would not last them three months - it does seem unlikely in the AJP. That said, as we have seen, there are other forms of stimulus or relief that struggling households will be able to take advantage of in the coming months.
The IRS Commissioner has recently said that his agency would have the online portal set up by July and the agency would be able to start sending direct payments for the enhanced 2021 Child Tax Credit.
The flaw in our social insurance system: We do a lot for the elderly, a good thing because social security slashes poverty. But we did far less for kids until the big recent improvements in the child tax credit. They should be made permanent.
My column https://t.co/ksMbBDBsc0

— EJ Dionne (@EJDionne) April 8, 2021
The credit was expanded from $2,000 to $3,000 for children six to 17 and $3,600 for children under age six. Parents can choose to receive half the credit this year as monthly payments of $300 per child five and younger and $250 each child up to 17 years old, and then the remainder when they file their taxes in 2022. Or families can receive it as a lump sum on their 2021 tax return next year.
The key to a lot of this work for President Biden is that the negotiations between lawmakers do not drag out for several months. He knows the importance of this work to be delivered to the American people as quickly as possible and has expressed a wish to have working legislation to be presented in Congress by the summer, with the hopes of passing it by late summer.
As per the words of Prime Minister Wilson, we are likely to see a significant amount happen in that time.