Mo Salah sets a new Liverpool goal-scoring record
The prolific Egyptian winger was on target early on in the 1-1 draw with Newcastle at Anfield and set yet another goals record for Liverpool.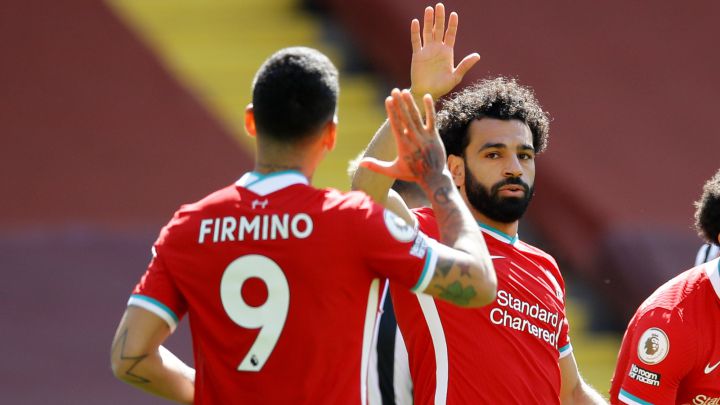 Liverpool's Mohamed Salah scored his 20th Premier League goal of the season in Saturday's draw with Newcastle. In doing so, the Egyptian became the first Liverpool player to score 20 goals or more in three different Premier League campaigns.
Salah scored a brilliant opener after just three minutes but later, Newcastle's Joe Willock shocked Jürgen Klopp's men with an equaliser in the 95th minute.
The Reds forward currently sits second in the division's top scorers, just one goal behind Tottenham's Harry Kane who is on 21 goals so far.
According to "Sky Sports" no Liverpool player has ever managed to score more than 20 goals in three separate premier league seasons For Salah, it's another new milestone with his club, the latest of several records which he has set since arriving at Anfield.
The Egyptian King surpasses Fowler and Luis Suárez
Salah who joined Liverpool in 2017 scored 32 goals in 36 league games in his debut campaign, followed that with 22 goals in his second next season. He fell just one goal of repeating that in the 2019-2020 season, ending on 19 goals.
He is now competing for his third premier league Golden Boot - and award which he won in his first season, sharing it with Sadio Mané and Pierre-Emerick Aubameyang.
The Egyptian king has now surpassed both Robbie Fowler and Luis Suârez who scored 20 or more league goals in two separate seasons.