NFL Draft: What round was Tom Brady picked?
The NFL draft is just days away. Spotlight names have hogged the headlines before the 29th but sometimes names called in late rounds game forever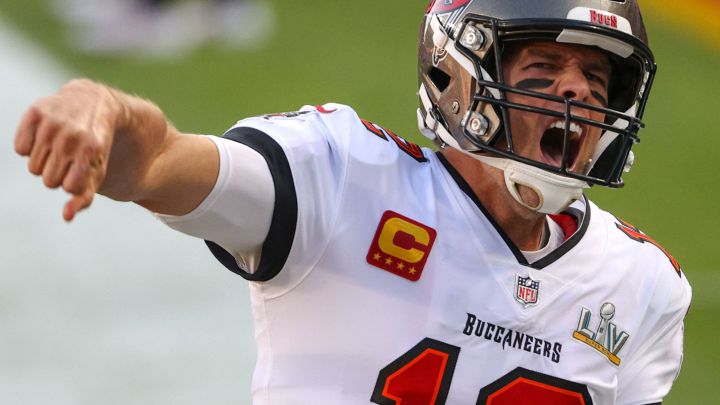 The NFL Draft has never left us short of surprises. From top 5 busts, to Mr. Irrelevants that go on to have long successful careers, to hidden gems tucked deep down on experts mock draft boards who wind up changing the course of history in the National Football League.
The NFL Draft will start at 8pm on April 29th
Some draft picks make an immediate impact in their rookie seasons, others take time to ripen, and some leave nothing but a trail of unfulfilled expectations and a long line begrudged fans looking back on what could have been. That's why we are so used to seeing and hearing cheers and jeers from the fans in the stands watching the ceremony on site.
By the sixth round of the draft even the most die hard fans leave the spectacle. Television coverage is cut in half and interest in those names being announced dwindles as fans focus shifts to analyzing those top picks that have already been announced.
Pats picked Brady to back up Bledsoe
Tom Brady was one of those gems buried way down the mock boards over twenty years ago. Brady, out of the University of Michigan was drafted with the 199th pick in the draft. The New England Patriots selected the former Wolverine in the sixth round with visions of him playing a solid back up role to then starting quarterback Drew Bledsoe.
From the 6th Round to the Hall of Fame

Twenty one years later Brady is not only on the way to the Hall of Fame, but we will stroll into Canton as a sure fire first ballot pick with seven Super Bowl rings on his fingers. He is already the all time leader in touchdowns, and will surpass the record for total career passing yards this year. When the former New England Patriot hangs up his boots at the end of his career he will be widely considered as the greatest to ever play the game.
Many believe Trevor Lawrence will be the first pick of the Jacksonville Jaguars come April 29th. Whether he goes on to the Hall of Fame remains to be seen. Whether he goes on to win seven Super Bowls also remains to be seen. Maybe it won't be Lawerence we are talking about on draft days twenty years from now. Maybe it will be another one of those gems buried deep in the final rounds of this years NFL Draft.