NFL
Garcon praises Garoppolo as 49ers pick successor Lance
Pierre Garcon praised Jimmy Garoppolo's desire to help others get better as the 49ers quarterback welcomed his successor to the Bay Area.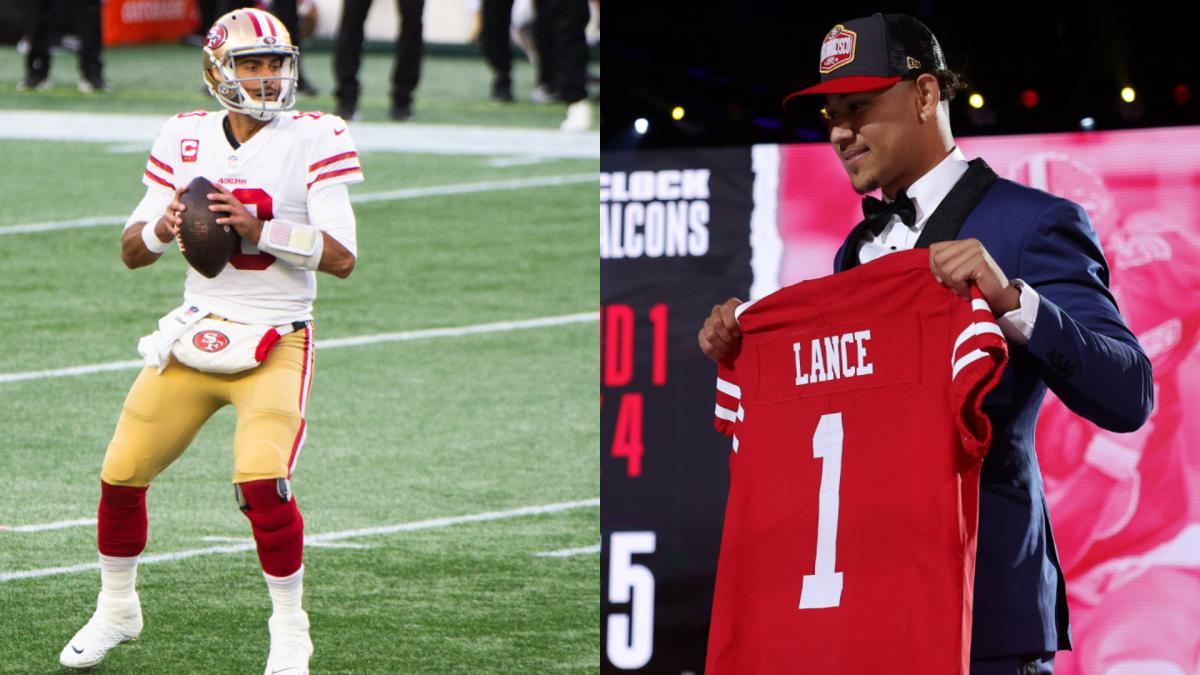 Jimmy Garoppolo faces the awkward task of assisting his eventual successor as San Francisco 49ers quarterback, Trey Lance, adapt to the NFL. However, as somebody who "loves helping other players get better", he may well be up to the challenge.
Pierre Garcon has experience of witnessing how Garoppolo conducts himself in the locker room, having been his team-mate in 2017 and 2018 following his arrival in the Bay Area after his trade from the New England Patriots to the Niners.
Garoppolo is likely set to play his last season with the 49ers in 2021, with a tally of 23 games missed through injury since his acquisition by San Francisco leading them to trade three first-round picks to move up in this year's draft and select North Dakota State quarterback Lance third overall.
But former San Francisco wide receiver Garcon seemingly has no doubt in Garoppolo's willingness to mentor his heir apparent, the former second-round pick having received tutelage on how to make the switch to the pros from Tom Brady during their time together in New England.
Speaking to Stats Perform News, Garcon said: "Jimmy is a fun guy. We all understand football where at some point they're going to draft someone in your position and if you're hurt you have to respect it because it's part of the business.
"It's like 'Hey, you got here because someone else got hurt and it's natural that someone else is going to come for your job'.
"That's part of the game. Jimmy's a great guy, he loves playing football. Unfortunately injuries happen in football and at quarterback it's more glaring than in any other position as there are two players in every other position on the field and at quarterback, there's only one quarterback.
"If one quarterback gets hurt you're looking for the next guy naturally. Jimmy's a great guy, he loves helping and communicating.
"He loves helping other players get better because that's what Tom Brady did for him. You sit back and learn and help the guys that make your life easier so that they can be successful and that ultimately helps the team and helps the person."
Garcon's analysis is already proving accurate, with 49ers general manager John Lynch revealing in a media conference following day two of the draft that the first text Lance received after being picked was from Garoppolo.
"That's pretty special. I think it speaks to his class," said Lynch.
Head coach Kyle Shanahan added: "Jimmy has taken a business approach, but I think he's excited for right now just talking to him and he's ready to come here and get back to being healthy and playing with our team.
"If we have them compete [for the starting job in 2021], I know he's ready to compete."