Fourth stimulus check: does the American Rescue Plan budget for another direct payment?
Biden is pushing for a sweeping change of the American social safety net with $1.8 trillion investment in American families, including more direct payments.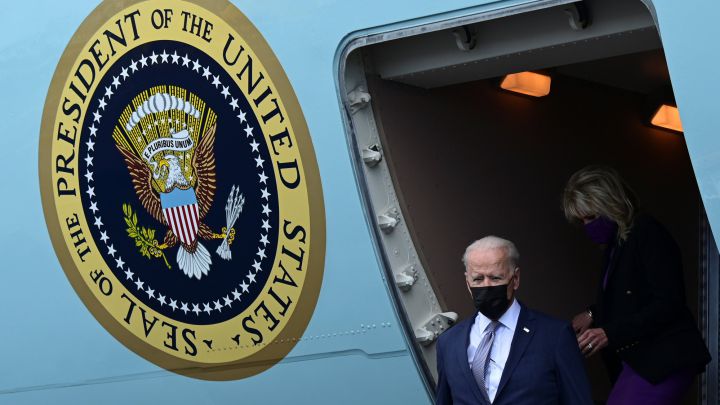 President Joe Biden addressed a joint session of Congress for the first time on the eve of his 100th day in office. He used the opportunity to tout his achievements and to urge Congress to pass new investment measures for the US economy and society.
The third portion of the White House's Build Back Better plan, if passed by Congress would be the biggest investment in social benefits since the 1960s when Lyndon B Johnson launched the Great Society program. The exact numbers still need to be worked out, but the American Family Plan is expected to cost around $1.8 trillion over time.
Is there money earmarked for a fourth stimulus check?
The Biden administration released the framework for the American Families Plan prior to the President's speech to Congress. It will invest in child care, early education, free community college, healthcare and provide paid family leave. President Biden listed all these features of his plan when he addressed the joint session of Congress on Wednesday, as well as extending the Child Tax Credit expansion for another four years.
Although he didn't mention additional stimulus checks, the Child Tax Credit will serve a similar purpose, providing families with children a monthly direct payment of $300 and/or $250 per child depending on age starting in July, if they chose. Or they can opt to receive the full tax credit when they file their tax return for the next five years.
What is the Child Tax Credit?
If the enhanced 2021 Child Tax Credit is extended, it would provide parents with an annual $3,600 credit for children five and under and $3,000 for six- to 17-year-olds. In 2021, half the credit could be received in monthly installments and the remainder as part of a taxpayer's tax refund, minus any taxes owed. If the American Families Plan gets through Congress, this temporary measure would be extended for four more years before reverting to the pre-2017 credit.
The full credit will go to individual taxpayers who earn less than $75,000 a year, married couples filing jointly who make $150,000 and heads of household with income under $112,500. According to a new congressional report the numerous tax credits in the American Rescue Plan will see on average taxpayers with income of less than $75,000 having no tax liability after deductions and credits when they file 2021 tax returns.
Before the #AmericanRescuePlan, many workers & families in rural communities were struggling to get by and stay above the poverty line.

The expansion of the Earned Income Tax Credit and Child Tax Credit changed that. https://t.co/HoxTNi3avs

— Ways & Means Committee (@WaysMeansCmte) April 30, 2021
Childhood poverty will be cut in half
The Biden administration's plan will be welcome for low- and middle-income parents and especially mothers, many of whom had to leave work during the pandemic to take care of children. A recent Washington Post/ABC News poll found that 25 percent of women, compared to 18 percent of men, said their family's financial situation is worse off today than it was before March 2020. Families of color were even more affect by the pandemic-related shutdowns with 27 percent of respondents to the survey saying they were worse off now.
The American Families Plan is designed to address the inequalities present in US society. According to researchers at Columbia University's Center on Poverty and Social Policy the expanded Child Tax Credit alone is projected to reduce child poverty from nearly 14 percent to 7 and a half percent. Previously, the credit was only available to families that earned over $2,500 a year, with the amount received increasing until the maximum threshold before tapering off again. Now the credit will be fully refundable and no income is necessary to take advantage of the credit.