Winners and losers of the 2021 NFL Draft
The NFL Draft is over. The projections are done and now its time for predictions. We take a look at this years selection show winners and losers.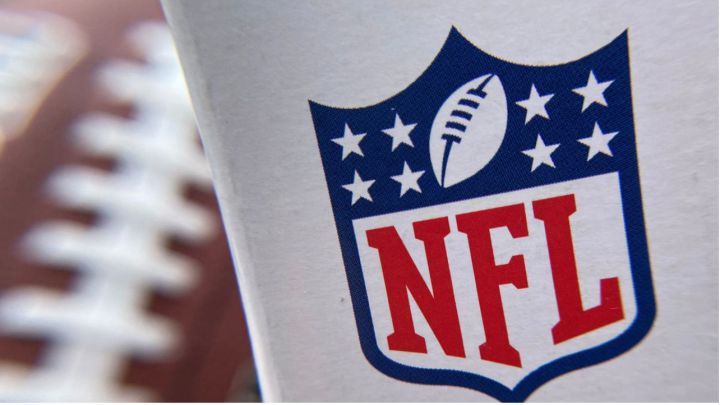 Week in and week out, season after season, there are winners and losers in the NFL. The NFL Draft is no different. After months of mock drafts, pro days, and preparation the draft is done. Leaving behind winners and losers of this years selection show.
Winners
Los Angeles Chargers:
If the Chargers proved anything in this years draft, it's that you can have a fantasic draft with out making any flashy picks.
LA took Rashawn Slater at 13th overall. An absolute necessity for the Chargers early in the draft was finding protection for Justin Herbert. There were some coming into the draft saying the former Northwestern Wildcat was the best selection at offensive tackle, even over new Detroit Lion Penei Sewell.
Cornerback was a big hole for the Bolts coming into Thursday, and they filled that void with Asante Samuel Jr. The former Florida State Seminole has NFL pedigree, and is a natural in coverage.
Herbert will have another weapon to target in Josh Palmer. The former Volunteer averaged over 20 yards a catch in his first season.
They rounded up their draft with Larry Rountree III right before the 200th pick in the draft. The former Missouri ball carrier had over 3,700 career rushing yards.
Miami Dolphins:
The Dolphins played the trade game in this NFL Draft like grand masters. Miami wound up with four picks in the first 42 slots in this years draft, and topped it off with a future first rounder in two years time. Every on one of those four picks came on the back end of a trade.
They drafted Alabama receiver Jaylen Waddle with the sixth overall selection. Waddle will be catching passes from his former Bama teammate QB Tua Tagovailoa, which was a common trend with saw in the first round of this years draft. Miami passed on the Heisman Trophy winner DeVonta Smith to take Waddle.
They're second pick of the first Jaelen Phillips was a is an explosive DE who has fantastic speed and strength can fill in immediately on the defensive line.
The Fins went saftey with their next pick, taking Oregon safety Jevon Holland, and shortly after selected Notre Dame offensive tackle Liam Eichenberg at 42.
Before the 50th overall pick, the Dolphins had filled all their draft needs with some of the top talent on the board.
Jacksonville Jaguars:
Time will tell if the Jacksonville Jaguars made the right choice taking Trevor Lawrence with the first overall selection. The decision was really a no-brainer, and as much as Urban Meyer tried to keep his poker face leading up to Thursday no one was surprised to see the Clemson QB holding a Jags shirt on Stage in Cleveland.
Jacksonville scooped up another Tiger with their second pick in the opening round. By drafting RB Travis Etienne, the Jags became the first ever franchise to draft a QB and a RB from the same school in the first round.
With the first pick of the second round Jacksonville went after Georgia cornerback Tyson Campbell, waiting to take an offensive lineman at 45 overall when they took Stanford's Walker Little.
Losers
New Orleans Saints:
New Orleans may have surprised some people around the league with their first round pick at number 28 overall.
The Saints came into this years draft needing a cornerback, and a wide receiver. It took until their third pick and the 76th overall to take a CB, which ended up being Stanford's Paulson Adebo.With their first pick, they drafted Houston defensive end Peyton Turner.
Pete Werner was their second selection, which seems like a great fit for the Saints who are lacking at linebacker. The former OSU Buckeye is NFL ready and could be starting week one.
For over a decade, Drew Brees turned the Saints into an offense minded pass first franchise, which makes you wonder why they waited until the seventh round to select a wide receiver. South Alabama's Kawaan Baker has to a chance to do what Marcus Colston did for New Orleans. Colston had a long successful career after being take in the seventh round by the Saints.
Pittsburgh Steelers:
Earlier we talked about flashy picks not being a must to have a successful selection show. The Chargers proved that, while the Steelers went the other way.
It's true, Pittsburgh could use some help in the backfield. That is surely what they were thinking when they took former Alabama RB Najee Harris. But taking ball carriers in the first round has fallen out of fashion over that last few years.
There were a lot of doubts about the offensive line in the Steel City coming into the draft. They waited until their third pick, at number 87 overall, go take Illinois' Kendrick Green, who isn't likely to break into the offensive line as a week one starter.