Cleveland sign former PF Anderson Varejao to 10-day contract
Anderson Varejao will finish out the rest of the regular season with the team he spent 12 years with. The Brazilian hasn't playin in the NBA since 2017.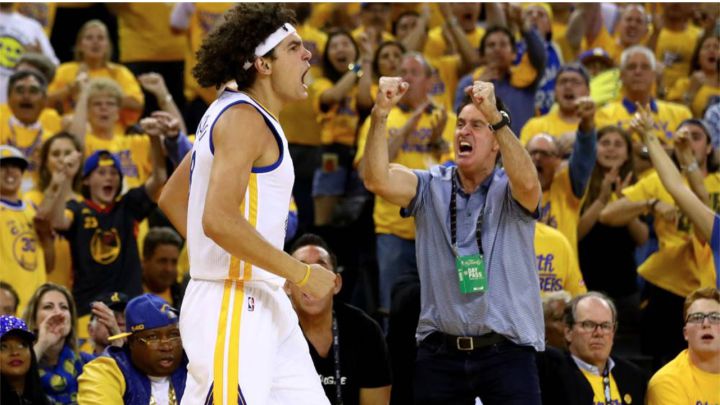 It's not quite MJ coming back after years of retirement. But Anderson Varejao, who has been out of the NBA since 2017, is returning to the Cleveland Cavaliers on a 10-day contract.
The Brazilian last stepped on an NBA court as a Golden State Warrior having lost Game 7 on the Finals to the Cleveland Cavaliers.
After 12 years in Cleveland, Varejao returns
Varejao was a Cavalier for 12 years before being traded to the Portland Trail Blazers in their Championship winning season. He was waived by Portland but he signed by the Warriors shortly after. Varejao would square up against his former teammates in the championship series later that year. That was the same year that Cleveland broke their streak of 52 years without a sports title.
Varejao played almost 600 games with the Cavs, and despite never winning a title with his longest tenured team, he was a fan favorite at then Quickin Loans Arena.
Andy Varejão addressed the media today showing The Land A LOT of love.

"Cleveland is home for me. I love this city, I love the fans, I love the organization. Excited to put the wine & gold back on." #Cavs pic.twitter.com/fT5Fge5tlu

— Angel Gray (@Angel_Gray1) May 4, 2021
"Andy" will finish his career as a Cavalier

"Andy embodies all that the city of Cleveland stands for and beyond, and we couldn't be more excited to bring his experience, leadership and character back into this locker room," general manager Koby Altman said. "His infectious work ethic and commitment to our community have earned him his rightful place in the fabric of this organization and all of Northeast Ohio, and have established a genuine admiration that resonates strongly throughout our passionate fan base."
Cleveland have seven players sidelined with injury at the moment, so the NBA granted the Ohio franchise a hardship exception so they could sign the 38 year old. "Andy" played two more seasons in Brazil after leaving the Warriors.