Golden State Stimulus: What is it, who approved it, and how does it differ from federal stimulus check?
In February 2021, California passed a covid-19 stimulus bill which included funding for direct payments to low-income Californians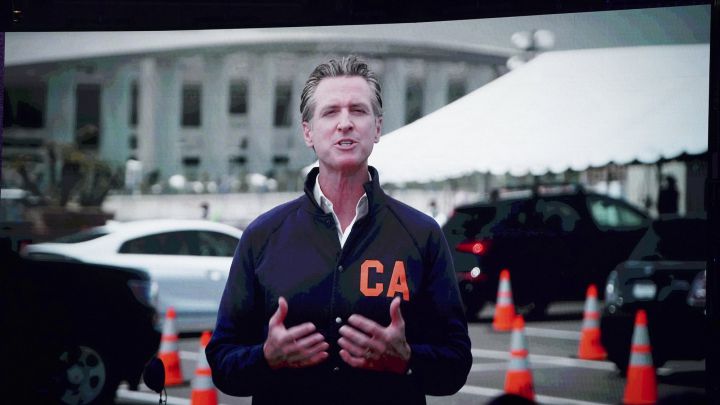 The covid-19 stimulus bill signed into law by California's governor in late February included billions to send direct payments to low-income residents. These payments, the Golden State stimulus checks, aim to help those who have been hit especially hard by the pandemic and many residents who were unable to claim the federal benefits because of their immigration status.
Eligibility
According to the California Franchise Tax Board, the entity tasked with administering the payments, recipients must meet certain requirements:
• Those earning less than $30,000 per year

• Households who received the Earned Income Tax Credit for 2020

• Anyone unable to receive recent federal payment because they do not have a Social Security Number, but who have an Individual Tax Identification Number and income of less than $75,000

• Households in the CalWORKS public assistance programme

• Those who qualify for the Supplemental Security Income/State Supplementary Payment

• Recipients of the Cash Assistance Program for Immigrants

State officials released information this week on the total number of payments that have been made. In total, 2.5 million Californians have claimed the benefit. In order to receive the payment, taxpayers must submit a tax return, which they have until 17 May to complete. The state is expecting that the numbers will increase as the deadline approaches and still has over a billion dollars in funding to distribute. In the state of California, around 600,000 people file their taxes with an ITIN number of which over half would qualify to receive payments.
Through the Golden State Stimulus, we are already sending $1.6 billion to 2.5 million Californians who need it the most - and we're just getting started. These $600 payments have put money back in the pockets of California's families - helping them make ends meet. pic.twitter.com/X3j4nXo9Fa

— Office of the Governor of California (@CAgovernor) May 6, 2021
How do these payments differ from federal stimulus checks?
All residents who submit a tax return in California receive a Tax Identification Number. This number was used to allow immigrants to claim the benefit. Since the federal stimulus checks are based on Social Security Numbers (SSN), immigrants and other residents did not receive the federal payments. Although the California law did aim to make up the difference in payments these individuals were unable to claim, it falls short.
While highlighting the integral role undocumented workers play in the state, the California Immigration Policy Center stated that these workers who make up about ten percent of the state's workforce "are overrepresented in frontline industries responding to the COVID-19 pandemic." The group was disappointed to see that the bill only allocates funding to pay about 30% of the federal benefits claimed by many in California with a SSN.