CORONAVIRUS STIMULUS CHECKS
California Stimulus Check: how many people will receive the payments according to Newsom?
California governor announces that if his California Comeback Plan is passed, direct payments would go out to two-thirds of the state's residents.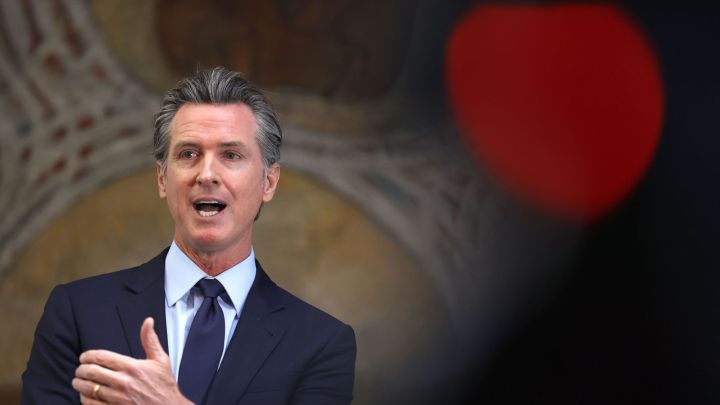 How many people are eligible to receive payments?
The California Comeback Plan is a $100 billion proposal to stimulate the state's economy. Twelve billion dollars have been allocated for $600 direct payments to middle-class families with an income under $75,000. Earlier this year, the state passed a covid-19 economic recovery plan that included $600 checks for low-income workers making less than $30,000. The governor noted that by increasing the income limit, 80% of California taxpayers will be eligible to receive the credit.
To help families struggling to make ends meet, the proposal also includes over $7 billion in funding to support tenants in catching up on their rental and utility payments. These housing programs aim to help "low-income Californians pay back 100% of their back-rent and rent for several months into the future and giving billions to Californians to pay their overdue utility bills."
The California Comeback plan provides immediate relief to those who need it most.

➡️Golden State Stimulus checks to 2/3 of Californians - a $12 BILLION tax rebate

➡️Largest statewide renter assistance program in the U.S.

➡️Billions to help pay utilities https://t.co/roCOuHOhSg

— Office of the Governor of California (@CAgovernor) May 10, 2021
Additional $500 payments
The governor's proposal includes two additional payments worth $500 for undocumented families or those with dependents.
Gov. Newsom announced the Golden State Stimulus will send additional direct payments to middle-class families that make up to $75,000. Qualified families with dependents, including undocumented families, will also be eligible for an additional $500. https://t.co/DlizyBsRdA

— FOX26 News (@KMPHFOX26) May 10, 2021
Undocumented workers make up ten percent of California's workforce. During the governor's announcement, he highlighted the important role these workers have played during the pandemic, saying "One group of residents in this state who did not dial homesick [...], those are our front line workers, our essential employees, many of them from mixed-status families and many without documentation. They were left out of the federal support, they will not be left out of the support coming from the state."
The governor also acknowledged the toll the pandemic has had on single-parent households, and specifically women. Last fall, the California Budget and Policy Center released a report showing that "more than 1 in 3 California women lived in households that struggled to pay the bills last fall, and Black and Latinx women were the most likely to live in households that struggled to pay the bills, stay current with their rent or mortgage, and afford enough food." These $500 aim to help families stabilize their economic situation.
If I already received a $600 check, will I be sent another?
No. However, you may be eligible to receive the $500 payments if you qualify. It is unlikely that families who are both undocumented and have children will receive two $500 checks, but the details have yet to be confirmed.