Liverpool's technical staff explain how Salah became a Reds legend
Liverpool's official website interviewed some of Jurgen Klopp's coaching staff to ask them about Mo Salah who is set for his 200th appearance for the club.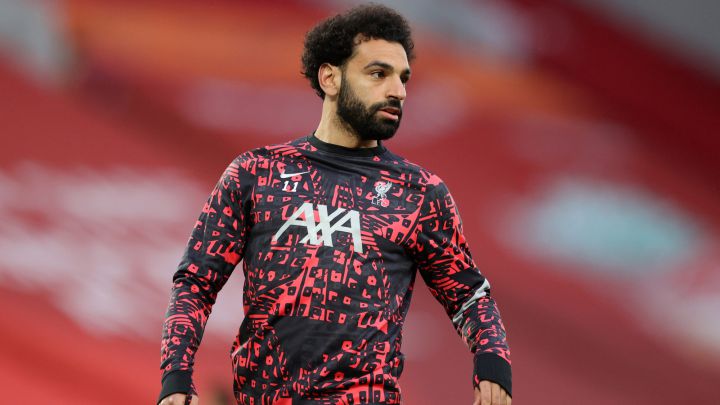 Having proved to be one of the most prominent and successful players in Liverpool's history, Mohamed Salah is set to make his 200th appearance in the Reds shirt against Manchester United on Thursday which encouraged the club's official website to take the chance and interview some of Jurgen Klopp's backroom staff to learn more about the Egyptian King's behavior behind the cameras and what got him to be one of the most important talents worldwide.
The two assistant managers Peter Krawietz and Pepijn Lijnders as well as Andreas Kornmayer, the Clubs's head for fitness and conditioning all agreed that Salah is a true example of hard work, diligence, and limitless ambition and that it's his norm to put in extra efforts during training sessions on the pitch or at the gym.
Without fail, he does extra work in the gym every day – "If you tell him to be there half an hour before training, he will be there one hour before," reports Kornmayer and his commitment to additional work beyond team sessions, such as nutrition, recovery, mobility and strength, is total" said Kornmayer.
His car is always parked outside
Meanwhile, Lijnders pointed out that Mo spends too much time training and supported his point by commenting "He invests a lot of time in his preparations. You saw him grow as a professional over the last years, he treats his body very well. His car is always on the car park – sometimes I think he does it on purpose!"
"It's a pleasure to coach him. It's a joy, to be honest, because Mo is an absolute professional player. He is desperate to win, he is desperate to score goals and he is ready to live for his profession". Krawietz said.
"In the end, everything he is doing is to try to be as often as possible in the best shape he can be, to be prepared for the next game, for the next challenge" he added.
His endurance makes him always available
Since joining Liverpool in 2017 Salah has only missed 7 out of 148 premier league fixtures which Kornmayer attributes to professionalism, discipline, and the nature of his body.
"He wants to be as fit as possible every day. He wants to be available for us, to get the next team objectives and to get goals and get the Golden Boot, and all these things" he said.
He also noted that several players whose major quality is speed tend to get tired early in the games or even as they make a lot of high-intensity runs while this is not the case with Mo due to his endurance and well-preparation.
Salah joined Liverpool from AS Roma in 2017 and has ever since achieved huge successes and broken many records with the Reds, with winning UEFA Champions League and Premier League remaining his most illustrious and unforgettable moments at Anfield.