NFL 2021
NFL 2021 schedule: key games and dates of the season
Every week has several matches that catch the eye, but we've decided to choose just one per matchday, so that you can set the dates aside.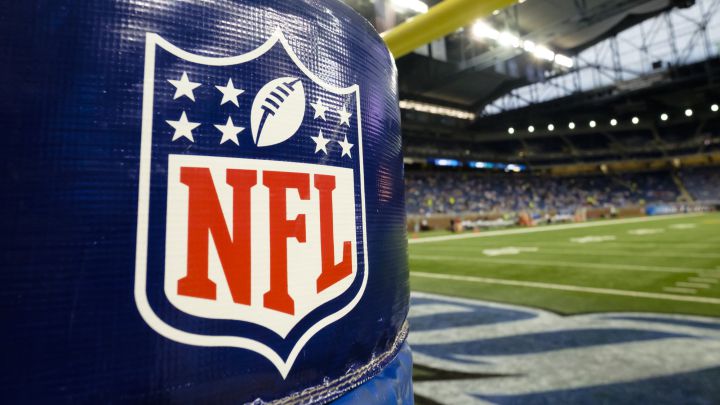 It's finally here! The 2021 NFL schedule was unveiled on Wednesday and our collective appetites are whetted.
NFL: top picks of the 2021 season
And what's so special about it? Well, the 2021 campaign will be the first in NFL history with an 18-week schedule, 17-games per team.
That's right, 18 weeks of glorious football, and that's why the NFL has dubbed it its "biggest season ever".
Each of those weeks has a number of games that catch the eye, but here at AS we've decided to pick just one game per round, so that you can set the dates aside. Let's go...
WEEK 1
Dallas at Tampa Bay
Tom Brady and the champion Buccaneers celebrate their Super Bowl LV title against none other than 'America's Team' on Thursday 9 September which kicks off the 2021 campaign.
That game will also mark Dak Prescott's return to the Cowboys after missing 11 games in 2020 due to a gruesome foot fracture.
WEEK 2
Kansas City at Baltimore
The duel between two of the NFL's most dynamic quarterbacks - Patrick Mahomes and Lamar Jackson, the MVPs of the 2018 and 2019 seasons, respectively - is repeated.
This Sunday Night Football showdown pits two of the favorites to represent the AFC in the Super Bowl.
WEEK 3
Tampa Bay at Los Angeles Rams
Two of the NFL's best defenses from last season meet again, now on Sunday 26 September at the impressive SoFi Stadium, which was unable to host Rams and Chargers fans in 2020 due to the covid-19 pandemic.
Last season, the Rams defeated Brady and co. 27-24, so there's a score to settle.
WEEK 4
Tampa Bay at New England
On Sunday night, 3 October, Tom Brady returns to Foxborough to face Bill Belichick and the Patriots for the first time. Need anything else?
Our 2021 Schedule Release Collection is complete with 17 regular season games including a never-before-seen Week 18.

Full analysis: https://t.co/NfwjNKGTlg

— New England Patriots (@Patriots) May 13, 2021
WEEK 5
Buffalo at Kansas City
These teams met in the AFC Championship Game in January. The Chiefs won and advanced to the Super Bowl for the second year in a row.
Josh Allen and the Bills want to prove they have what it takes to beat Mahomes and the Chiefs in Kansas City. This Sunday Night showdown is on 10 October.
WEEK 6
Dallas at New England
Two of the hottest teams meet in Foxborough on Sunday afternoon, 17 October. Dak Prescott and the Cowboys' high-powered offense face Bill Belichick's beefed-up defense. Six weeks in, this could be a very special match-up.
WEEK 7
Detroit at Los Angeles Rams
These teams traded quarterbacks in the offseason: Matthew Stafford went to the Rams and Jared Goff to the Lions. Both passers have a lot to prove in the 2021 campaign, particularly in this game on Sunday 24 October.
WEEK 8
San Francisco at Chicago
Will this be the game between two of the five quarterbacks out of the 2021 Draft? (If you missed the draft, here were our winners and losers). Trey Lance was the third overall pick with the 49ers and Justin Fields was selected by the Bears with pick 11.
At this point in the season, both rookies are likely to be starters and we'll see them face each other on Sunday afternoon, on the 31 October. Forget your trick or treating that night!
WEEK 9
Green Bay at Kansas City
If the Packers can convince Aaron Rodgers to stay in Green Bay, then this Sunday 7 November game features the NFL's two best quarterbacks.
It may be several months away but we can already picture the scenes.
Well, that's our selections from the first half of the regular season. And here are our picks for weeks 10-18.