NBA Play-In 2021: schedule, teams, dates and TV channels
The first ever NBA Play-In Tournament is on the verge of tipping off. The new tournament to qualify for the playoffs begins on May 18 and ends on May 21.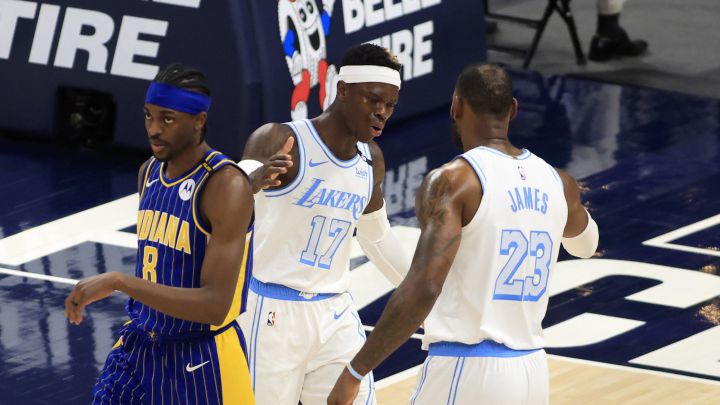 Tonight marks the end of the NBA regular season, and all attention will shift to the first ever Play-In Tournament which will start two days after the end of the 72 game slate, on Tuesday the 18th of May.
The inaugural tournament will feature the 7th-10th place teams from the East and the West with four teams battling for the final two playoff spots in each of their respective conferences.
This season's shortened schedule allowed the executives in the NBA offices to get creative, and the experimental knock out tournament was birthed. The idea was to make the end of the regular season more exciting as teams battled for positioning not just to enter the Play-In Tournament, but also to avoid it. The thought being, it would add a bit of spice to the end of the regular season that had previously been missing.
Schedule
The first two games of the Play-In will be take place on May 18th. The Eastern conference teams will be on display, as we tip off the tournament with the 10th place team against at the 9th placed team on Tuesday evening. The winner of that game will take on the loser of the late game on Tuesday, featuring the seventh and eighth placed teams. The winner of the 7/8 game will automatically earn a playoff bid and a seventh seed while the loser will take on the winner of the 9/10 game on Thursday, May 20th.
The Play-In tournament will have the same format in the West, although the first two games will take place a day later, on May 19th. The winner of the 7 vs. 8 game will be in the playoffs, while the loser will take on the winner of the 9 vs 10 game on Friday the 21st of May.
Where to watch
The Play-In Tournament will air on TNT and ESPN in the United States. You can also follow all the live coverage here on AS English.