How long will the monthly Child Tax Credit last?
President Biden is attempting the extend the expanded Child Tax Credit through 2025, but many from within his own party want to make the monthly payments permanent.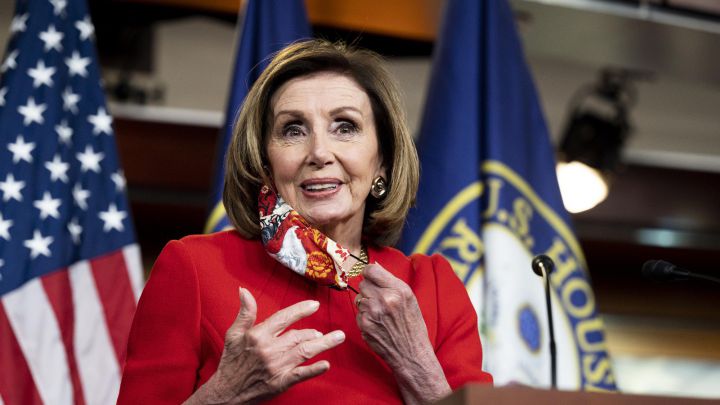 Earlier this week the Biden administration confirmed that the new-look Child Tax Credit payments would begin this summer, as planned, but the duration of the programme is still unknown. The IRS is set to begin making the payments from 15 July.
President Biden is already pushing for a temporary extension to the 12-month programme but many from within his own party are demanding that the monthly direct payments are made permanent as part of the Build Back Better legislative plan.
Biden's American Families Plan would provide Child Tax Credit extension
Funding for the overhaul of the Child Tax Credit was provided in the American Rescue Plan, the $1.9 trillion stimulus bill passed in March. That package only included sufficient funding for a 12-month expansion of the programme, but there are already efforts underway to see that extended.
When Biden announced details of his American Families Plan earlier this month, it included federal funding to continue the new Child Tax Credit programme until the end of 2025. The new system sees parents receive a monthly direct payment worth up to $300 per child, rather than a single annual tax credit worth $2,000.
Help is here for America's families. Starting in July, nearly 90% of families with children will automatically receive a deposit each month under the expanded Child Tax Credit.

Congress must pass the American Families Plan so working families can continue to rely on this relief.

— Vice President Kamala Harris (@VP) May 17, 2021
Speaking to reporters at the White House on Monday, Biden said: "While the American Rescue Plan provides for this vital tax relief to hard working families for this year, Congress must pass the American Families Plan to ensure that working families will be able to count on this relief for years to come."
Congressional Democrats call for Child Tax Credit to be made permanent
However while Biden is eager to see the programme extended he has stopped short of stating that he wants the monthly payments to become a permanent feature. This puts him at odds with many in his party who are determined to remove the finish date from the Child Tax Credit.
Colorado Sen. Michael Bennet has been a vocal proponent of Child Tax Credit expansion for several years, introducing the American Families Act in 2017 which called for a complete overhaul of the programme. Interestingly, that proposal included the same $300/$250 monthly payments that Biden has since passed, and Bennet is eager for it to be made permanent.
ICYMI: Eligible families in Colorado and across the country will begin receiving the expanded Child Tax Credit on a monthly basis starting on July 15.

I'm glad we were able to pass this significant expansion, but we're not done.

We need to make these changes permanent. pic.twitter.com/SKzvvkjGeW

— Michael Bennet (@SenatorBennet) May 18, 2021
A statement on Bennet's website promises that he will "work with the administration and his colleagues in Congress to ensure any final recovery plan includes making the entire CTC expansion permanent."
He is joined in that effort by Speaker of the House Nancy Pelosi, who issued a statement just hours after Biden spoke about the Child Tax Credit on Monday. Her statement echoed the sentiments of many Democratic lawmakers who want the programme to be made permanent in the upcoming Build Back Better legislation.
She wrote: "We must make this lifeline permanent, which is why Congressional Democrats will continue to champion an expanded Child Tax Credit – because we can only Build Back Better by putting families first."