OLYMPIC GAMES 2021
How many types of Olympic Games are there?
Ahead of the 2021 Tokyo Olympics we consider the question above that relates to the different types of Olympic Games and how they differ.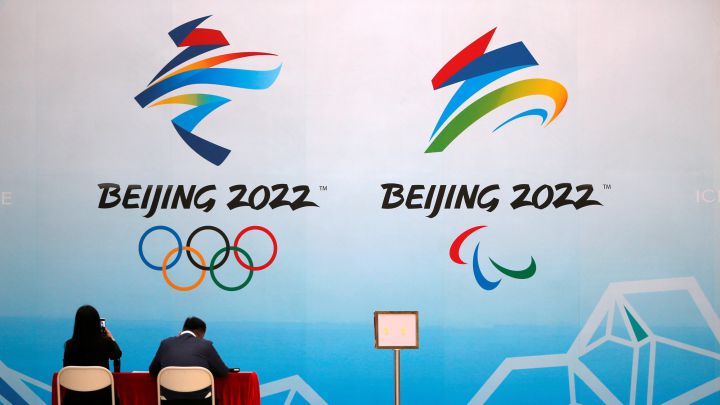 The Tokyo Olympic Games are almost upon us and as interest builds so do the questions surrounding this iconic sporting occasion. We're here to help answer some of those queries...

Olympic Games: how many types are there?
The 2021 event in Japan - delayed one year due to the coronavirus pandemic - takes place from 23 July to 8 August and, as you may expect, is classed as an edition of the summer olympics. But there are other varieties avaiable to athletes: winter, paralympics and youth. Let's take a brief look at each of them.
Summer Olympics
Believed to have begun around 776 BC and generally held every four years - you can find out more here - the summer games offer a wide selection of events. Commonly most associated with track and field - think sprinters, middle and long distance runners, jumpers, throwers - there are a wealth of other sports included, some of which chop and change over the years. Countries enter their best competitors and then compete for the gold, silver and bronze medals...along with new personal bests and world records.
For the Tokyo Games, more than 11,000 athletes are expected from a grand total of 205 nations. They will battle it out for those medals across 339 events in 33 sports (50 disciplines). New competitions include 3x3 basketball, freestyle BMX, and madison cycling, as well as further mixed events. Karate, sport climbing, surfing, and skateboarding make their Olympic debuts, whilewe'll also see the return of baseball and softball for the first time since 2008.
Winter Olympics
Born from the success of the Summer Olympics, the winter games alternates with them these days, meaning there is only two years between each. The first Olympic Winter Games were held in 1924 in France and between 1924 and 1992, the Summer and Winter Games were held in the same years. The IOC decision was made In 1986 to split them up over the years thereafter.
The upcoming games is being held in Beijing and are scheduled to include a record 109 events over 15 disciplines in 7 sports, namely, biathlon, bobsledding, curling, ice hockey, luge, skating and skiing.
Paralympics
The Paralympics is an international multi-sport events involving athletes with a range of disabilities. These could include impaired muscle power, impaired passive range of movement, limb deficiency, leg length difference, short stature, hypertonia, ataxia, athetosis, vision impairment and intellectual impairment.
There are both Winter and Summer Paralympic Games, which since the 1988 Summer Olympics in Seoul, South Korea, are held almost immediately following the respective Olympic Games.
This version of the Olympics began in 1948 with a small gathering of British World War II veterans but has grown over the years: 400 athletes from 23 countries in 1960 to thousands of competitors from over 100 countries at the 2012 Summer Olympics.
Due to the very different disabilities that Para athletes have, there are several categories in which the athletes compete, broken down into ten eligible impairment types. These categories are further broken down into classifications, which vary from sport to sport.
Youth Olympics
For athletes aged between 14 and 18 years old, the Youth Olympic Games offers a chance to test their skills against others around the world. Consistent with the two years on-off for summer and winter games, the youth version differs by doing so in reverse order.
The first summer edition was held in Singapore in August 2010 while the first winter version was held in Innsbruck, Austria in January 2012. To give an idea of size, in Singapore in 2010 and Nanjing in 2014 they played host to 3,600 athletes and lasted 13 days, whereas Innsbruck in 2012 had 1,059 athletes and Lillehammer in 2016 had 1,100 athletes and lasted 10 days.
Olympic Games: others
The lesser known Olympic competitions go under the banner of the Intercontinental Games. These include the African, Asian, European, Pacific and Pan-American. Find out more at the official site.
Tokyo Olympics 2021 at risk

On account of war, three Summer Games and two Winter Games have been cancelled in the past and despite many statements to the contrary, this year's Games in Tokyo are still under threat, due to the ongoing coronavirus pandemic.
Japanese Prime Minister Yoshihide Suga says that a decision around cancelling the Olympic Games this summer rests with the International Olympic Committee.