Which Democrats and Republicans are supporting a fourth stimulus check?
With the White House reportedly considering recurring stimulus checks, a number of prominent Democrats have called on Biden to include the direct payments in the next relief bill.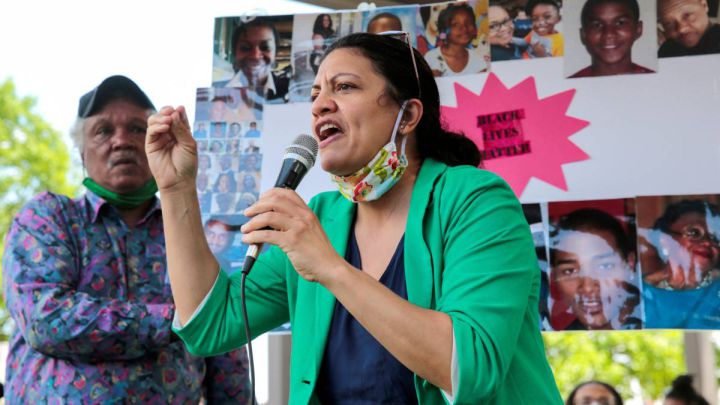 The IRS is still in the process of distributing the outstanding payments from the third round of stimulus checks, but already there are growing calls for a fourth direct payment to be included in upcoming relief legislation.
The White House has remained tight-lipped on the prospect of a fourth stimulus check but many in Congress, and across the country, are eager to see more direct payments in the near future.
There has been no real support for a fourth stimulus check from Republican lawmakers, who universally opposed the American Rescue Plan when it was introduced in Congress earlier this year. However a number of Democrats have made public their belief that a fourth stimulus check is needed to support families through the pandemic.
Congressional Democrats push for recurring stimulus checks
Many Democrats in the House of Representatives have argued that the $1,400 direct payment included in the American Rescue Plan was insufficient to support those who have been worse-hit by the pandemic. In response, Rep. Ilhan Omar sent a letter to the White House earlier this year advocating for recurring stimulus check payments.
The letter read: "A one-time payment of $2,000 is simply not enough. The American people are counting on us to deliver transformative change, and we need to meet the moment by delivering monthly payments of $2,000."
Stimulus checks paved the way for 88% of children to be the benefactors of monthly recurring cash.

If we can make the #ChildTaxCredit permanent, it could become a key component of our social fabric and bring us closer to a universal basic income.https://t.co/cZGMDwZ7Kh

— Humanity Forward (@HumanityForward) May 17, 2021
The letter was signed by 56 House Democrats and the effort has been spearheaded by Reps. Pramila Jayapal, Mondaire Jones, Ro Khanna, Alexandria Ocasio-Cortez, Ayanna Pressley, Jamie Raskin, Rashida Tlaib and Ritchie Torres, alongside Rep. Omar.
In late March a group of Senate Democrats followed suit, arguing that recurring payments would provide the stability needed as working Americans struggle through the pandemic.
They also wrote to Biden: "This crisis is far from over, and families deserve certainty that they can put food on the table and keep a roof over their heads. Families should not be at the mercy of constantly-shifting legislative timelines and ad hoc solutions."
House Ways and Means Committee support additional stimulus checks
On Monday another group of influential Democratic lawmakers added their support to calls for a fourth stimulus check, sending another letter to Biden in favour of the move. Six members of the House Ways and Means Committee urged the President to include recurring direct payments in the recently-announced American Families Plan.
Democrats on the House Ways and Means Committee are asking President Biden to include recurring direct payments and automatic unemployment insurance in his American Families Plan.

— Kyle Griffin (@kylegriffin1) May 18, 2021
"The pandemic has served as a stark reminder that families and workers need certainty in a crisis," they wrote. "They deserve to know they can put food on the table and keep a roof over their heads."
The House Ways and Means Committee is the chief tax-writing committee in the House of Representative and is comprised of 42 members. In theory, Biden will need to support of the Committee to ensure that he can pass the legislation using reconciliation, so he will want to try to keep them on-side.