New TE Tim Tebow thrilled to get Jaguars chance
He did not make the grade as a quarterback in the NFL, but Tim Tebow is back to try again as a tight end with the Jacksonville Jaguars.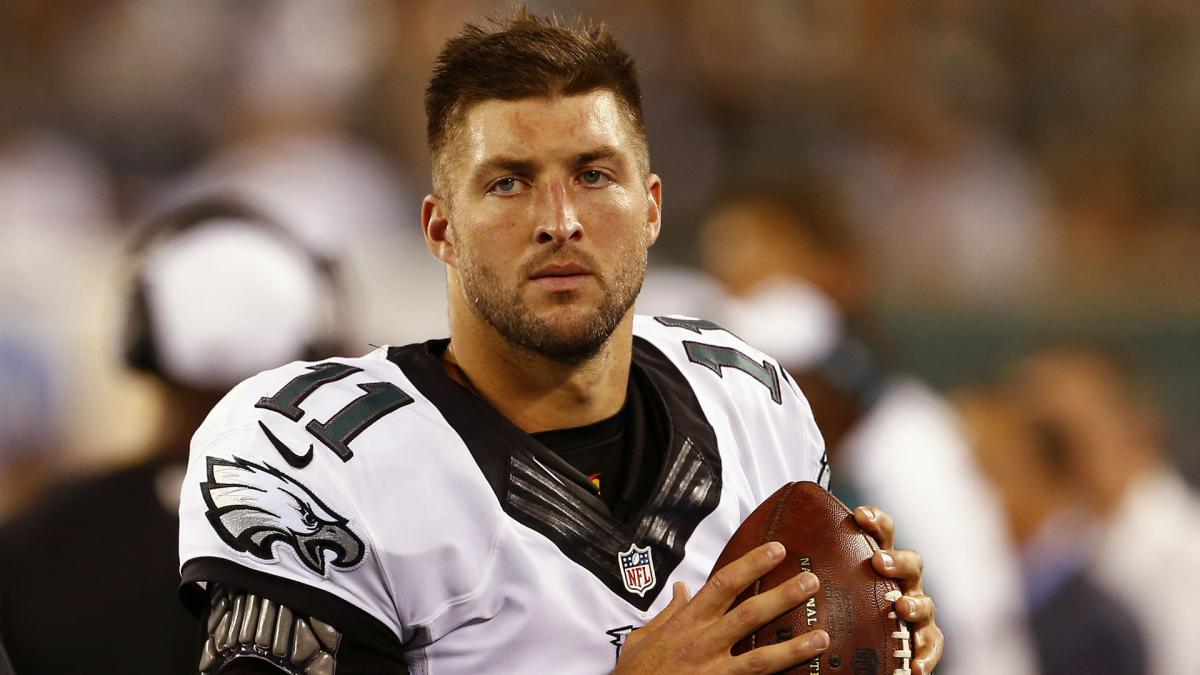 Tim Tebow expressed his gratitude to the Jacksonville Jaguars after being given the chance to reboot his NFL career.
Reports that the Jaguars had signed the former Denver Broncos quarterback surfaced last week and were confirmed on Thursday.
Tebow is set to play tight end as he seeks to prove he has what it takes to make it at the top.
Tebow grateful for opportunity
"I want to thank the Jaguars for the opportunity to compete and earn the chance to be part of this team," the 33-year-old said.
"I know it will be a challenge, but it is a challenge I embrace.
"I am dedicated to taking the direction of our coaching staff and learning from my team-mates.
"I appreciate everyone's support as I embark on this new journey."
An ill-advised first-round pick of the Broncos, Tebow took his last NFL snap on December 30, 2012 for the New York Jets.
Football analyst role
Since that game Tebow has spent the bulk of his time as a college football analyst and playing minor league baseball for the New York Mets organisation.
However, he retired from baseball in February and is now back in the NFL, where he is poised to reunite with the coach with whom he enjoyed a remarkably successful college career at Florida, Urban Meyer.
Meyer became the Jaguars' head coach in January. He won two of his three National Championships in college with Florida, with Tebow helping them to glory in 2006 and leading the Gators to the title in 2008 having won the coveted Heisman Trophy in 2007.
But Tebow's success in college did not translate to the NFL.
Picked 25th overall in the 2010 draft, his limited arm strength proved a significant hindrance to his hopes of becoming Denver's long-term starting quarterback.
Tebow leads Denver to playoff
He replaced Kyle Orton as the starter in 2011 and led Denver to a playoff victory over the Pittsburgh Steelers, throwing for 316 yards and two touchdowns, including a game-winning 80-yard touchdown pass on the first play of overtime in a 29-23 Wild Card round triumph.
Yet he finished that season with a completion percentage of 46.5 that was the lowest of any quarterback to attempt at least 100 passes and was released by the Broncos in 2012 following their trade for Peyton Manning.
Fruitless spells with the Jets, New England Patriots and Philadelphia Eagles followed but, after failing to make the grade as a quarterback, Tebow will hope his athleticism can allow him to enjoy a prolonged second act as a tight end.