Who will be eligible to receive benefits from Biden's $6 trillion plan?
The two economic proposals released by the White House are worth more than $6 trillion. Our team took a look at what benefits families and individuals could expect if enacted.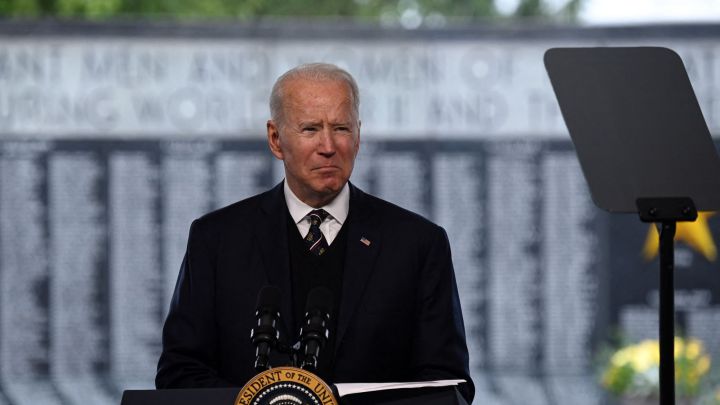 In conjunction with the American Rescue Plan, the American Jobs Plan and American Families Plan form President Biden's Build Back Better (BBB) economic agenda. While on the campaign trail, candidate-Biden argued that returning to "normal" was not enough after the pandemic. For many across the United States, the pandemic has exposed the deep inequities that left many families economically vulnerable throughout the crisis. Within months of being in office, the White House released the two proposals to build a more resilient country while also acknowledging that many families were struggling before the pandemic.
The American Jobs Plan, which was introduced in April, focuses on
rebuilding the nations crumbling infrastructure, including roads, bridges, airports, etc.;

investing in renewable and clean energy technologies to make the US more economically competitive in these sectors;

increasing benefits for those involved in the care economy who have historically been ignored or left out of significant spending packages; and 

righting the injustices created as a result of previous legislation. 

The Democratic caucus supports the Plan, but Republicans are not on board. The White House has hosted Republican leaders to negotiate, and so far, no agreements have been reached. While Republicans support investments in physical infrastructure, the party is wary of the robust proposal and its funding mechanism. Biden proposes an increase in taxes on corporations and families, making over $400,000 a year to pay for both the American Jobs Plan and the Families Plan. These changes would reverse the tax cuts passed under President Trump, which Republicans see as one of the crowning achievements of his presidency.
Last week, Republican leaders countered President Biden's proposal with a plan half the size. The $928 billion proposal would focus on funding existing programs and excludes the majority of new initiatives outlined in the President's plan. However, these new programs hold possible benefits for everyday families that are worth examining.
Negotiations on the American Families Plan have yet to begin, as most efforts are currently focused on finding common ground on the Jobs Plan. According to the White House, the American Families Plan "is an investment in our children and our families—helping families cover the basic expenses that so many struggle with now, lowering health insurance premiums, and continuing the American Rescue Plan's historic reductions in child poverty."
What benefits could individuals and families receive through the two proposals?
Families with children
There are many benefits for families with children included in the trillion-dollar proposals. Ranging from extensions to the enhanced child tax credit to making childcare more affordable, the Plan attempts to remedy many of the economic issues faced by families.
Child Tax Credit
One of the most popular aspects is the extension of the enhanced Child Tax Credit (CTC) through 2025. The American Rescue Plan made changes to the structure and value of the CTC to help families struggling to keep afloat during the pandemic, but they only last one year. Experts estimated that the changes will extend the child to 24 million children and could cut child poverty by half this year. However, if the credit is not extended, these social benefits will be lost.
Child Care
Families across the US have been ringing the alarm bell on the sky-high costs of child care for years. The American Families Plan assists parents by providing "direct support to families to ensure that low- and middle-income families spend no more than seven percent of their income on child care." The Families Plan will also "provide universal, high quality preschool to all three- and four- year-olds."
The Plan also establishes a paid family and medical leave program.
No one should have to choose between a job and paycheck or taking care of themselves and their loved ones. The American Families Plan will finally provide up to 12 weeks of paid family and medical leave.

— President Biden (@POTUS) May 25, 2021
Housing
Making housing affordable is one of the key aspects of the American Jobs Plan. The proposal approaches the lack of public and affordable housing by creating good paying jobs to build over a million new units. Nearly half a million people in the US are homeless. Children are not safe from homelessness in the US, with a recent report finding that each year 1.4 million school children experience homelessness.
Education
The American Families Plan would make two years of community college free and target investments to make college more affordable for low- and middle-class families.

Jobs, Jobs, and Jobs
Like FDR's New Deal, both proposals provide job and career opportunities for those in need. Recently, the White House announced details on how the American Jobs Plan could create "tens of thousands of jobs" building affordable housing in communities across the country. A fact sheet provided by the White House stated that the jobs would be to "build, upgrade, and retrofit homes in their communities." The statement also emphasized that jobs would come "with a free and fair choice to join a union" and that employers would be required to pay "prevailing wages.
One way the American Jobs Plan & the American Families Plan aim to boost growth is by increasing U.S. labor supply through making it easier for workers to participate fully in the paid labor market. This thread explores how different policy levers impact labor supply 1/

— Council of Economic Advisers (@WhiteHouseCEA) May 28, 2021
For those interested in getting into education, the American Families Plan would provide "teacher scholarships to support those who wish to earn a bachelor's degree or another credential that supports their work as an educator, or to become an early childhood educator."
Does either proposal include funding for a fourth stimulus check?
As of 30 May, no. However, calls by Democrats to send an additional direct payment are growing, but with no support from Republicans, the measure is unlikely to pass any time soon. Many Republicans are worried about passing "too much stimulus," leading people to stay at home rather than reentering the workforce and increasing inflation.