Fourth stimulus check: how many signatures are asking for a new $2,000 monthly payment?
President Biden is facing growing pressure to include another round of stimulus checks in the next relief bill, both in Congress and across the country.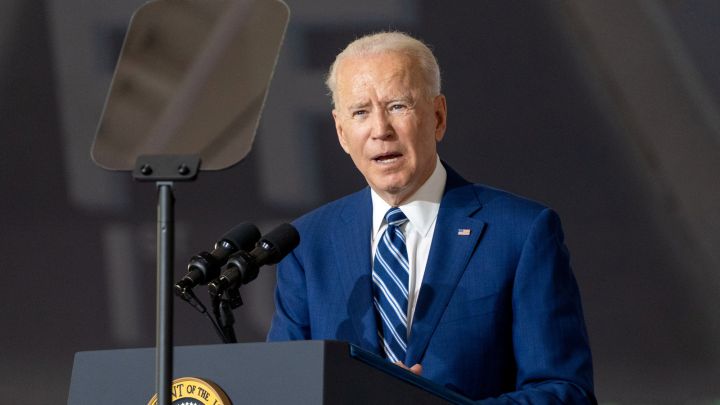 The prospect of a fourth stimulus check has faded slightly in recent weeks as President Biden opts to focus on other legislative priorities.
In March and April he unveiled two new large-scale spending packages, the American Jobs Plan and the American Families Plan, both of which aim to reverse the damage done by the pandemic and reshape the American economy.
However while neither of them include another round of stimulus checks, there are calls for Biden to pass further direct payments to help individuals and families with the economy fallout of covid-19.
Fourth stimulus check petition surpasses two million signatures
While the President wants to focus on more long-sighted measures, there is a substantial proportion of American society who feel like further direct support is needed. An online petition set up by a Colorado restaurant owners and mother, Stephanie Bonin, continues to draw support after it was first set up last year.
The petition reads: "I'm calling on Congress to support families with a $2,000 payment for adults and a $1,000 payment for kids immediately, and continuing regular checks for the duration of the crisis."
A recent update to the petition adds: "Our country is still deeply struggling. The recovery hasn't reached many Americans – the true unemployment rate for low-wage workers is estimated at over 20% and many people face large debts from last year for things like utilities, rent and child care."
As of 1 June, the petition has garnered an astonishing 2,253,499 signatures and is continuing to receive interest. Tom's Guide reports that over 100,000 signees have added their names to the cause in the last two weeks alone.
Democratic lawmakers call for additional stimulus checks in White house letters
Biden is not only facing pressure in the form of online petitions, but is also having to contend with a growing desire within his own party for another round of stimulus checks. In recent weeks Democratic lawmakers in both Houses of Congress have issued public letters calling for more direct payments.
Americans increased their spending by 0.5% in April, a slowdown after a massive gain in March that had been powered by the distribution of billions of dollars in individual stimulus checkshttps://t.co/7ezroA9s5c

— Economic Times (@EconomicTimes) May 29, 2021
Perhaps the most significant comes from a group of 28 Democratic senators who have asked Biden to include recurring stimulus check payments in the new infrastructure plan. The President is already facing significant push-back from Republicans who argue that his existing infrastructure bill is too expensive, making the inclusion of recurring payments unlikely.
However Biden will have to work hard to keep Senate Democrats onside now that the majority of the Democratic caucus has come out in support of more stimulus checks. A study from the Economic Security Project estimates that another two rounds of stimulus checks could keep 12 million Americans out of poverty. It remains to be seen if the mounting pressure will convince Biden to reconsider.