Who has Logan Paul sparred with for the fight against Mayweather?
Former world champion Floyd Mayweather Jr. will fight Logan Paul in an exhibition bout on Saturday. But who has the Youtuber personality sparred with?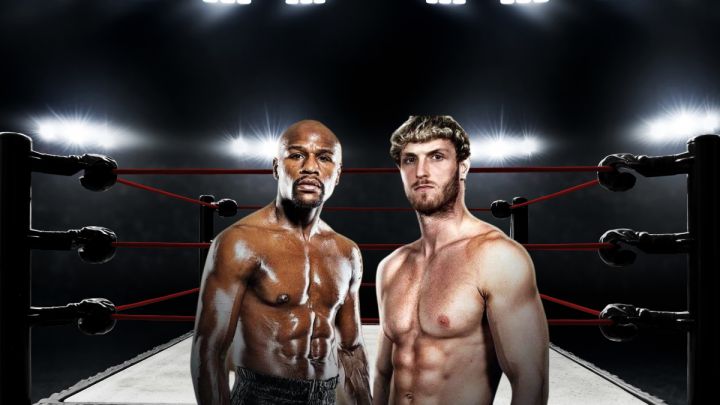 Few would have believed it just a number of months back, but boxing legend Floyd Mayweather Jr is back in the ring to face Youtuber Logan Paul in one of the most anticipated bouts of the year so far.
The event will take place on Saturday at the Hard Rock Stadium in Miami. Paul, who is expected to bring a 30-pound weight advantage into the fight, is a massive underdog, since he'll be going up against a man who has a record of 50 wins and 0 defeats and considered by many as one of the greatest fighters of all time and possibly the best defensive boxer ever.
Despite losing his only professional bout to date via a split-decision to fellow YouTuber KSI in November 2019, Paul wants to be the first man to defeat Mayweather, especially after Mayweather recently clashed with Logan Paul's younger brother, Jake, at a press conference.
Who are Jake Paul's sparring partners and do they give him a chance?
The social media star should use his power and weight advantage if he wants to surprise Mayweather and knock him out. This is what one of his sparring partners, Lucas Ruiz, said after training with him in Puerto Rico.
"Logan Paul could knock out Floyd Mayweather, if he learns how to time his punches and finds him rhythm, his timing, his range", he said. But at the same time, he added that "if Floyd stays in shape like he always has in his career, he's too smart for Paul".
Vlad Panin, a welterweight with a record of 9-1, was brought into the camp to mimic Mayweather's shoulder roll and footwork. After some sparring sessions with Paul, he said: "I was definitely surprised, he's improved since last fight. I think it makes for an interesting fight."
Paul has also sparred with a cruiserweight amateur, Ángel Lozano. His mission is to bring his power into the table to make sure Paul can take the punches that Mayweather will deliver on fight night. "A lot of people underestimate Paul, I did at first because he doesn't have a boxing background, but he is pretty sharp and has some good fundamentals and power, for sure".
Lozano's coach Daniel Hernández is in charge of studying the sparring sessions and he has been impressed by Paul's performances in the gym and more specifically, his jab. "I love it when he's behind his jab. When he lands the jab he gets real confident and starts letting it be more natural", he added.