Fourth stimulus check: how long did negotiations for previous stimulus take?
The previous three rounds of direct payments have seen up to $3,200 sent out to eligible Americans. We take a look at how that process unfolded.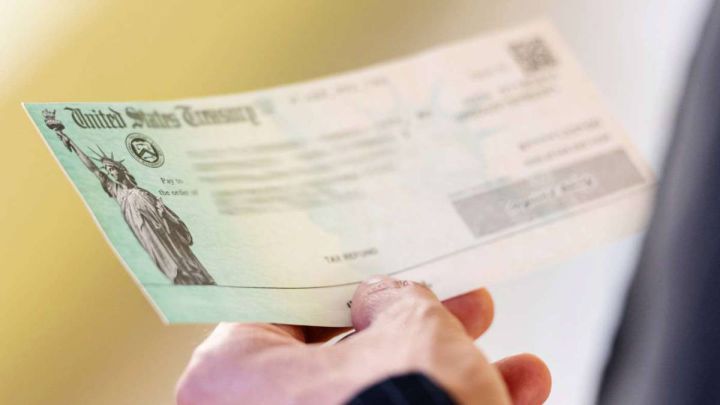 The IRS has sent out over 167 million direct payments as part of the third round of stimulus checks, and will continue to make supplementary 'plus-up' payments for the rest of 2021 as they work through a backlog of tax returns.
It has been two and a half months since the third round of stimulus checks was signed into law when the American Rescue Plan was passed and already attention is turning to the prospect of a fourth stimulus check.
Many Democrats in Congress are pushing for further direct payments to be passed but Republicans appear unwilling to countenance another round of stimulus spending at the moment. With this in mind, how long have previous negotiations taken?
First stimulus check
When the extent of the pandemic first became apparent in March 2020, former President Donald Trump acted swiftly to sign the first large-scale stimulus package into law: the CARES Act.
The $2.2 trillion package was passed on Friday 27 March, little over two weeks after covid-19 was first declared a global pandemic by the World Health Organisation on 11 March. That first round of stimulus checks was worth up to $1,200 for eligible adults and $500 per child dependent under the age of 16.
With a Republican in the Oval Office the proposal had faced little resistance from the Congressional GOP and the payments first landed in bank accounts on the weekend of the 11 April. In response to the bill's passage, Trump tweeted: "Workers & small businesses need money now in order to survive. Virus wasn't their fault."
Second stimulus check
Following the swift approval of that first round of stimulus checks the second batch of direct payments took far longer to be agreed. Congressional talks began in July with Democrats in the House of Representatives proposing a $3 trillion package, known as the HEROES Act.
However, despite two versions of the bill passing the House, the GOP-led Senate refused to vote on the matter and discussions dragged on into December, when an emergency package was proposed. Known as the as the Coronavirus Response and Relief Supplemental Appropriations Act of 2021, this package included stimulus checks worth just $600 per person.
Trump insisted that he wanted another round of stimulus checks before Biden's scheduled inauguration on 20 January and he kept Congress in session over Christmas to ensure that the emergency bill was eventually passed on 27 December. From the start of negotiations to the checks being distributed in January, the process took around six months.
Third stimulus check
While the first two stimulus checks were signed into law by Trump, the third round of direct payments is the only one to date passed by President Biden. It was a central part of his American Rescue Plan, the flagship recovery package he unveiled on 15 January, before he had even entered office.
The $1.9 trillion stimulus bill was a central part of his early agenda but he faced tough opposition when trying to pass it through Congress. He did not get any Republican support with zero GOP votes in either chamber of Congress, meaning that he had to keep his entire Senate caucus together to pass it using reconciliation.
He was struck a blow by the potential defection of Sen. Joe Manchin, a moderate Democrat from West Virginia. Manchin threatened to vote against the bill unless changes were made to unemployment provision, throwing the fate of the third stimulus check into doubt.
However Manchin duly voted with his party and on 11 March, two months after the American Rescue Plan was first announced, Biden was able to sign it into law and trigger a third round of stimulus checks. The direct payments began landing in recipients' bank accounts from Sunday 12 March and by 7 April the IRS confirmed that 156 million payments had already been distributed.