NBA
Danny Ainge leaves the Boston Celtics after a disappointing season
The news comes a day after the Brooklyn Nets eliminated the Celtics in the postseason in a relatively easy manner despite a great Jayson Tatum.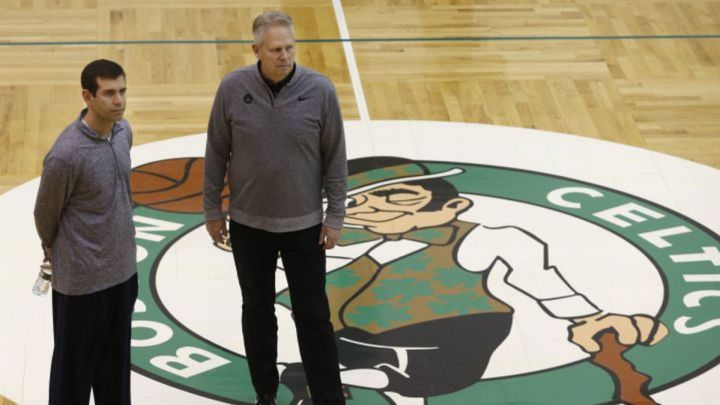 Coach Brad Stevens takes over as president of operations at the Boston franchise, and the future of the team is up in the air. The franchise will start searching for a replacement for Brad Stevens. Danny Ainge will help with the transition.
Stevens had been the Celtics coach for the past eight seasons; sources confirm that he was getting tired of coaching the team and saw the possibility of transitioning to the front office with great eyes. "I'm excited to tackle this new role, starting with a wide ranging and comprehensive search for our next head coach," said Stevens on a statement released by the club.
Ainge legacy at the club
Danny Ainge announced today that he is retiring from his role as President of Basketball Operations. Brad Stevens has been promoted to the team's President of Basketball Operations.https://t.co/XfGfMVkMkq

— Boston Celtics (@celtics) June 2, 2021
The now-former president of operations of basketball was the third-longest-tenured active lead executive of any NBA franchise, behind only to Pat Riley with the Miami Heat and Gregg Popovich with the San Antonio Spurs, both having been at their respective clubs from 1995 and 1996
Ainge was the architect of the 2008 Celtics team who won the championship. That team was composed of NBA legends like Paul Pierce, Kevin Garnett, and Ray Allen, the original big three model, often followed as of late. Miami copied it with success when they brought Bosch, Wade, and LeBron together.
Only one title in eighteen years
When Ainge came to the Celtics, the team hadn't won a ring in decades, and within five years, he won a championship. Yet, all the great decisions he took at that moment seemed to be dissipating slowly. The winners of that 2008 left the team, traded for better draft picks that never seemed to give the franchise the quality they needed at the time.
Stevens came in 2013, and the team started to reach the playoffs; they did it seven years consecutively. However, the Celtics have not produced a winning team as they did back in 2008. Maybe under new management, the team will bring back a title to the most successful franchise in basketball history.