Coronavirus
Excelsior Pass not working: how to report problems in New York
New York was the first state to introduce a vaccine passport, the Excelsior Pass. After a few short weeks of use, some users are reporting issues.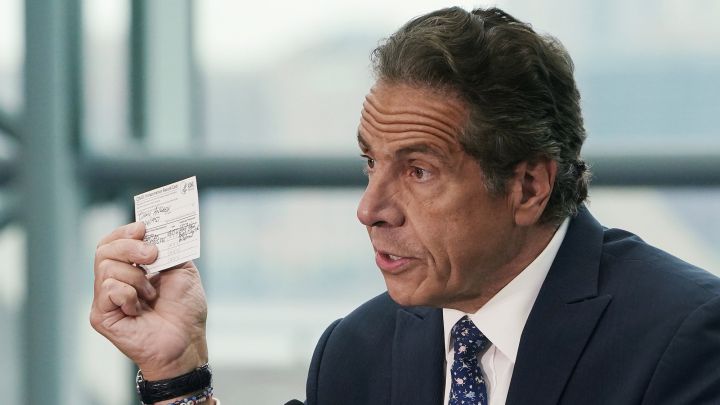 President Biden has said that he hopes to see seventy percent of the country, at least partially vaccinated by the Fourth of July. New York is fifteen points short of this goal. If the state is able to maintain the same vaccination rates as of May, they could still meet the President's target.
New York State has administered just over four million vaccine doses in May, leaving fifty-five percent of the population partially protected and forty-six percent of New Yorkers fully vaccinated. In total the state has administered 19.7 million doses of covid-19 vaccines.
To assist the private sector to easily track the vaccination status of their customers, the state launched the Excelsior Pass. As with many application launches, technical glitches often follow. Some New York's Excelsior Pass users have encountered issues, but the state is arguing that theses issues do not represent the vast majority of experiences.
New! #ExcelsiorPass is now available in over 10 languages:

You can navigate the Excelsior Pass Wallet app & website in Chinese, Korean, Yiddish, Arabic, Bengali, Haitian-Creole, Italian, Polish and Russian. 🌎

Learn more and opt in today: https://t.co/6xYbn1r2JC

— State of New York 😷 (@NYGov) May 28, 2021
One of the issues that has received attention is the delay some users face in getting their vaccination status uploaded to platform. The state warns users that this could take up to fourteen days, but some users have complained that it took closer to twenty. A user voiced her frustrations in an interview NBC affiliate 2 On Your Side, saying that the state had set expectations too high, focusing much of the promotion on the historic partnership with technology and finance giant IBM. A New York state representative spoke to the concerns faced by the user and said that that situation is unique and that many of those using the application have not reported those challenges.
What should I do if I am having problems with the application?
The State has put together an extensive Q&A section to help users troubleshoot. Questions range from, "What do I do if my Pass has expired?" to more specific inquiries on the privacy protections of users.
More than 1 million New Yorkers have downloaded the state's vaccine passport, known as the Excelsior Pass. But in order for it to work as officials intended, the app needs to be more widely adopted. https://t.co/MuV7Gr0THW

— The New York Times (@nytimes) June 1, 2021
To report an issue or concern, the state has created a digital form that can be submitted describing the problem. There is also a help desk that operates from 7 a.m. to 10 p.m. every day. The Help Desk can be reached at 844-699-7277.