Fourth stimulus check: what did Jen Psaki say about a new payment from the Biden administration?
The White House Press Secretary has confirmed that the President is focusing on other legislative priorities, rather than pushing for more direct payments.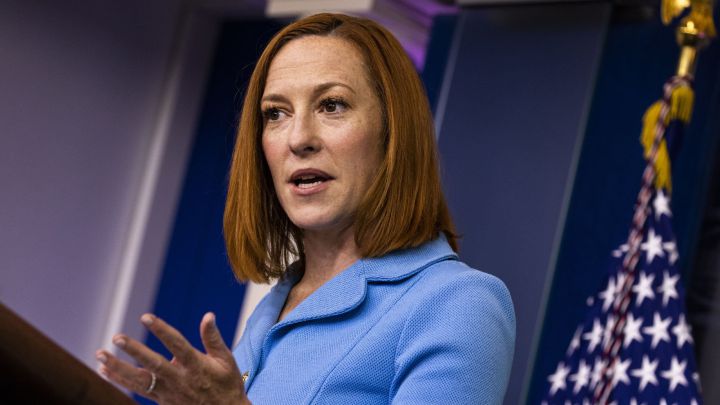 In a White House press conference on Thursday, Jen Psaki downplayed the likelihood of a fourth stimulus check in the near future, adding that President Biden is focusing on other priorities.
The news comes after a recent report from the University of Michigan found that the three previous rounds of stimulus checks had had a positive impact on recipients' access to food and healthcare, mental wellbeing and financial stability.
What has the White House said about the possibility of a fourth stimulus check?
Psaki is the White House press secretary and typically the mouthpiece of the Biden administration. On Thursday she was asked by reporters if the President is considering introducing another round of stimulus checks into future relief legislation.
She said that Biden is "happy to hear from a range of ideas on what would be most effective and what's most important to the economy moving forward."
But went on to add: "But he's also proposed what he thinks is going to be the most effective for the short term for putting people back to work, to getting through this pivotal period of time, and also to making us more competitive over the long term."
Jen Psaki downplays the prospect of a 4th stimulus check, saying Biden has already proposed his best economic recovery plan https://t.co/q1XkOaQl1L

— Politics Insider (@PoliticsInsider) June 3, 2021
The proposed pieces of legislation she referred to are the American Jobs Plan and the American Families Plan, a two-part $4 trillion spending package which aim to reshape the US economy and society.
When asked about a fourth stimulus check last month Psaki was also non-committal, saying "We'll see what members of Congress propose, but those are not free."
What will Biden focus on instead of stimulus checks?
In March and April President Biden unveiled the next two stages of his Build Back Better legislative agenda; the American Jobs Plan and the American Families Plan.
The former is a massive infrastructure plan that is currently the subject of much negotiations in Congress. The first version of the bill comprised of around $2.25 trillion of federal spending and aimed to modernise American infrastructure.
New from WV:

Ds say time has run out on talks with GOP on infrastructure and want to go-it alone. They want changes to filibuster rules and create a carveout to pass a voting overhaul bill without Rs

Manchin told me he's not ready to give up on GOP.

"These things take time." pic.twitter.com/dSrQAvhHc5

— Manu Raju (@mkraju) June 3, 2021
The proposal not only contains enormous upgrades for physical infrastructure like roads and bridges, but aims to provide new impetus to the US' green economy with incentives for more eco-friendly industries. There is also a considerable investment in internet coverage for rural and remote areas.
The American Families Plan is described by the White House as "an investment in our kids, our families, and our economic future." The package includes an additional four years of free education for all children and funding to extend the expanded Child Tax Credit programme to the end of 2025.