Fourth stimulus check: what is the secret payment and how to claim?
The American Rescue Plan authorized money that homeowners can claim to cover their mortgage payments and unpaid debts to be doled out by states.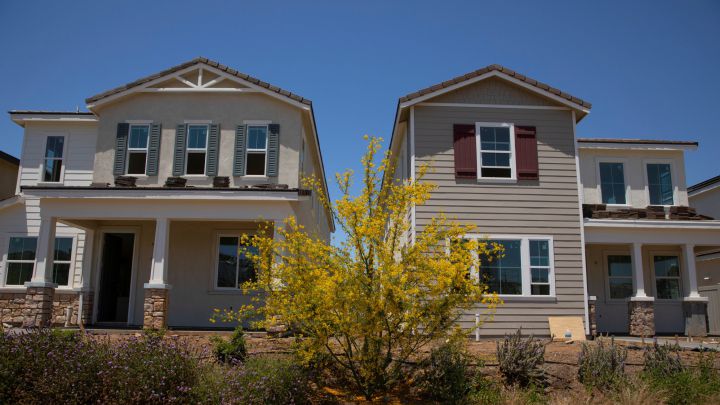 Struggling households across American hoping for another stimulus check to cover expenses were told it's probably not in the cards for now when Jen Psaki downplayed the likelihood of a fourth stimulus check in the near future. However, those that own a home and have fallen behind on their mortgage or utilities might be able to access funds from the stimulus bill passed in March.
Unlike with the Economic Impact Payments which sent households a direct payment in most cases without any steps needed to be taken, those who want to claim money from the nearly $10 billion pot will have to do some leg work. The funds will be handed out to states, territories and tribal governments who will then disburse the money to those eligible who make a claim.
How to qualify for the Homeowner Assistance Fund
Included in the Biden administration's American Rescue Plan is a little-known program called the Homeowners Assistance Fund (HAF). The money is available to those who have encountered financial hardship after 21 January 2020, through qualified expenses related to mortgages and housing. The funds can be used to cover expenses like mortgage payments, association dues, property taxes and other payments associated with homeownership. Homeowners can even use the money to pay for things like utility bills and insurance costs.
In order to qualify for the HAF, as the name implies, you must own your own home and have a mortgage with a balance less than $548,250. Your income must be equal to or less than 100% of the median income in your area or the national median income, whichever is greater. Those who are socially disadvantaged will receive priority.
Those who apply for the funds must present the appropriate documents to their state, territory or tribal housing agency which will be disbursing the funds. To find out what any additional requirements are for where you live you will need to check with your housing finance agency.
Locate the housing finance agency for:
How much money is available?
Around $9.3 billion will be divvied up between the 50 states, the District of Columbia and Puerto Rico. Each will get a minimum of $50 million to help struggling homeowners but the total allocation will be based on a calculation of the number of state residents unemployed and mortgages that are delinquent.
A pot of $30 million was set aside for Guam, American Samoa, the United States Virgin Islands, and the Commonwealth of the Northern Mariana Islands. Those funds will be disbursed to each based on each territory's share of the combined total population of all the territories.