What states are banning covid-19 vaccine passport and why?
Texas made the Governor's ban on covid-19 passports the law of the land joining five other states, yet more states have proposed similar restrictions.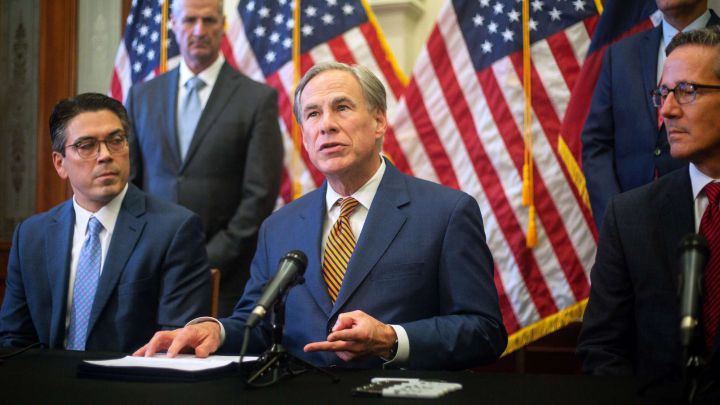 Businesses that require customers to be vaccinated against covid-19 could lose their licenses or operating permits under a new law passed in Texas and signed by Governor Greg Abbott. A handful of other states have passed similar legislation with bills introduced in yet more states.
The state's ban prior to the law was based on an executive order from the Governor. "Texas is open 100%, and we want to make sure you have the freedom to go where you want without limits," Abbott said after signing the bill. Seven other states' governors have used executive orders to implement bans on requiring proof of covid-19 vaccination.
Texas ban on requiring proof of covid-19 vaccination
The prohibition on businesses asking customers or employees to prove that they have completed their covid-19 vaccination schedule and are now fully vaccinated passed in the final days of the Texas legislative session. Senate Bill 968 would punish those businesses which violate the ban by rescinding contracts with the state and making them ineligible in the future ones. State agencies could also decide to make getting licensed or permitted dependent on compliance with the law.
However, the law may encounter its first test in the coming weeks. It is not clear yet how the law will affect cruise ships which under CDC rules can only set sail if 95% of crew members and 95% of customers are vaccinated. Carnival Cruise Lines has announced that it will start operations in July from the port in Galveston.
Texas is open 100%.

Texans should have the freedom to go where they want without any limits, restrictions, or requirements.

Today, I signed a law that prohibits any TX business or gov't entity from requiring vaccine passports or any vaccine information. pic.twitter.com/JQXOe4cHgY

— Greg Abbott (@GregAbbott_TX) June 7, 2021
Florida has a similar problem with Governor DeSantis signing an executive order also banning businesses from requiring proof of vaccination against covid-19. This has resulted in a square off between Governor DeSantis and the cruise ship operators, with some threatening to pull up anchor and set up shop in another state if the Governor doesn't make an exemption for the industry. Governor DeSantis is fighting the CDC rules, filing a lawsuit against the agency. A federal judge will hear arguments from both sides on Thursday.
Which states have implemented covid-19 passports?
So far, just two states have implemented a system whereby a person can verify their vaccination status or prove that they have tested negative for covid-19 recently. New York became the first state to set up a voluntary system where customers could verify either a covid-19 test or vaccination to businesses that choose to relax state pandemic restrictions for venues.
Hawaii became the second state to implement a system for those who are fully vaccinated to upload proof of vaccination to the state's "Safe Travels" system. Travelers who use the system can bypass pre-testing and quarantine restrictions for inter-county travel. When the state hits 60 percent of residents vaccinated out-of-state travelers will also be able to forego the pre-travel restrictions. The "Safe Travels" program will be ended once the state reaches 70 percent of the population in the state fully vaccinated.

Last week we announced some statewide travel goals based on vaccination rates. We've since added some additional benchmarks. At a vaccination rate of 60%, social gatherings will be increased to 25 indoors and 75 outdoors. Restaurants can have up to 75% capacity. pic.twitter.com/uT8anQ0sCw

— Governor David Ige (@GovHawaii) June 8, 2021
Which states have banned vaccine passports?
There are currently 16 states that have some form of ban on vaccine passports or requiring proof of vaccination against covid-19. The main reason stated for banning the use of covid-19 passports or requesting people show proof of vaccination is an individual's freedom to choose whether or not that person wants to get vaccinated. Many governors state that getting the covid-19 vaccine is completely voluntary and that it isn't the state's place to mandate nor compel its citizens "through vaccine passports, vaccine passes, or other compulsory means."
All the states that have banned covid-19 vaccination verification are below the national average of people that have received at least one shot of a vaccine. Only Iowa and Florida have hit the 50 percent mark.
These bans have been implemented either through Executive Order or via legislation. The bans also vary, with some states applying the ban to state agencies but letting private businesses do as they choose. Others include businesses that receive money from the state. A third group applies an outright ban on all use of vaccine passports in the state. Some states in all categories have put in exceptions to their ban.
States that ban use of vaccine passports for state government agencies
Arizona, Idaho, Indiana, Utah, Wyoming
States that ban use of vaccine passports for state government agencies and businesses that receive state funds
States that ban use of completely vaccine passports
Alabama, Arkansas, Florida, Iowa, Montana, North Dakota, South Carolina, South Dakota
Oklahoma does not have a ban on vaccine passports for the state as a whole, but schools cannot request proof of vaccination from students nor use any type of vaccine passport.
States that are considering a ban on using vaccine passports
There are 11 states that are considering legislation to ban covid-19 passports but that haven't passed or enacted the bills. These include:
Kansas, Louisiana, Michigan, Minnesota, Missouri, New Hampshire, New Jersey, Pennsylvania, Rhode Island, Tennessee, Vermont
To check your own state click here.