$10 billion fund for homeowner stimulus checks: conditions and how to apply
A little-known programme in the recent stimulus bill provides additional support for homeowners struggling to cover the cost of mortgage repayments.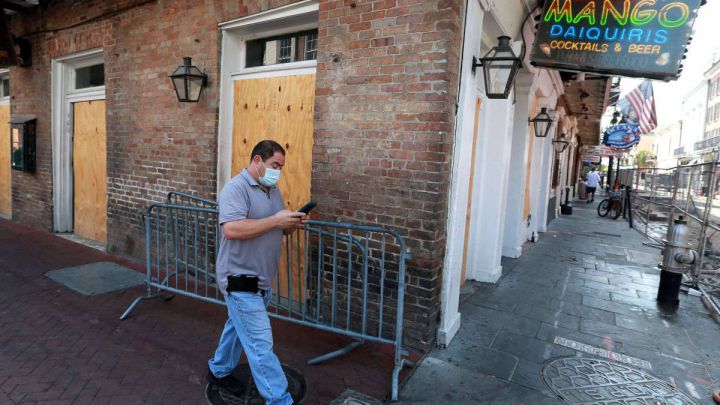 Throughout the pandemic the federal government has provided various forms of financial relief to help Americans dealing with the economic fallout. The three rounds of stimulus checks and the additional unemployment payments have been particularly popular, but they are far from the only support on offer.
Homeowners can also access a lesser-known programme which provides billions of dollars to help individuals and families who have suffered a loss of income to continue making mortgage repayments.
What is the Homeowners Assistance Fund?
One of President Biden's first priorities upon entering the White House was to pass a large stimulus bill and in March he signed the American Rescue Plan into law. The $1.9 trillion package included $10 billion in government support to be placed into a Homeowners Assistance Fund.
The fund is designed to support homeowners who have been hit hardest by the pandemic and will provide financial assistance for those who are struggling to make their mortgage payments and are facing delinquencies and foreclosures. The money can also be used to cover the cost of utilities and other essentials.
The $10 billion represents a considerable burst of federal spending and provides a minimum of $50 million for each state, as well as the District of Columbia and Puerto Rico, and another $498 million for Tribally-designated housing entities and the Department of Hawaiian Home Lands.
Who is eligible for the Homeowners Assistance Fund?
The Treasury Department will oversee the distribution of the Homeowners Assistance Fund and has set a number of eligibility requirements for the support. The money is only available for homeowners who have experienced financial hardship since 21 January 2020, which requires providing evidence of a job loss, reduction of income, increased healthcare costs, etc.
HOMEOWNER ASSISTANCE FUND
Across the country, 1 in 10 homeowners w/ a mortgage are behind on payments. The law takes immediate steps to help Americans stay in their homes and keep a roof over their heads, & prioritizes those homeowners that have experienced the greatest hardships

— Treasury Department (@USTreasury) March 18, 2021
The claimant's household income can be no more than 150% of the median income in the area, excluding wealthier Americans. Qualifying homeowners must also hold a mortgage balance of no more than $548,250, as of 2021.
GoBankingRates estimates that close to 14 million people have mortgages that would qualify for the programme but relatively few are getting the support. Unlike the stimulus checks, the Homeowners Assistance Fund payments are not automatic and the claimant must apply for it.
You can do so by contacting your state's housing agency, which can be done through the National Council of State Housing Agencies' online help page.