Chicharito Hernández left out of Mexico roster for upcoming games
Mexico coach Gerardo Martino decided against including the LA Galaxy striker in the 23-player roster for the friendlies against Nigeria and Panama.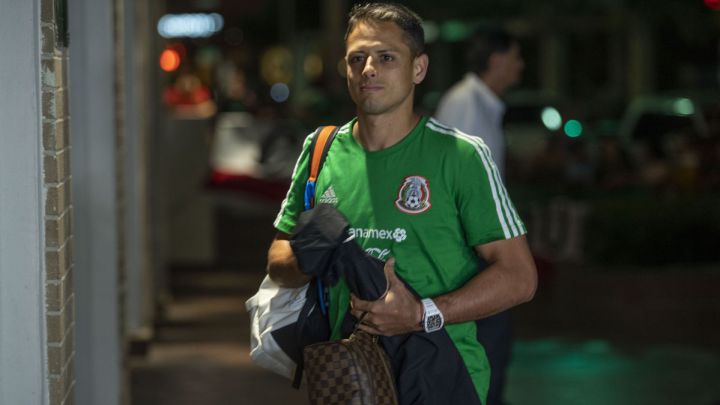 Javier 'Chicharito' Hernández was included in Mexico's preliminary 60-player roster for the CONCACAF Gold Cup tournament earlier this week, but on Saturday, national team coach Gerardo Martino, left him out for the upcoming friendlies. The Mexican national team will play against Panama on 30 June and three days later against Nigeria.
Chicharito was not included in the final roster
Martino submitted the 23-player roster for the upcoming warm-up games in the United States prior to the start of the Gold Cup on 10 July and he left out the team's all-time scorer. Since Martino took over the job in 2019, Javier Hernández has only been called up for a handful of friendlies.
Martino decided to call Rogelio Funes Mori, who became a Mexican citizen this week, instead of Chicharito for the upcoming games. The LA Galaxy striker is having a breakout season in his sophomore year in Major League Soccer, scoring seven goals in seven league appearances.
According to multiple reports, Chicharito is being punished by the Mexico Football Federation for his indiscipline with several team mates back in 2019, when he was caught partying in New Jersey. And even though he was included in the preliminary roster for the Gold Cup, most likely he won't be participating in the tournament this summer with the Mexico national team.