NYC mayoral primary: what documentation do I need to vote?
NYC voters have already begun voting in the mayoral primary. As Election Day approaches many wonder if they need to bring an ID when they cast their ballot.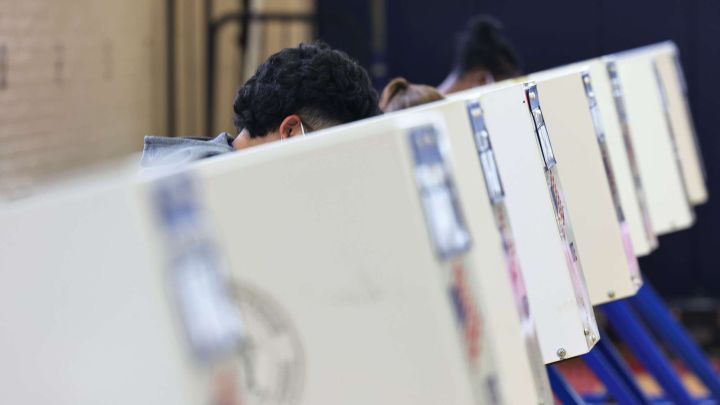 Early voting in New York City began on 12 June, and since then many have already cast their ballot.
For those who are looking to vote in person tomorrow 22 June, there are a few things to keep in mind. The first is to check their registration status and ensure they are in fact eligible to vote in the primary election. The second is to identify their polling place.
The voter registration date has since passed but for those who would like to register in time for the November election, there is still plenty of time.
Do I need to provide any documentation when I go to vote?
No. New York City and New York state more broadly do not require voters to present an ID when they go to vote.
According to the Board of Elections in New York City, when a voter goes to the polls "you'll see tables for one or more election districts (E.D.). At the table, for your E.D. you will be asked to sign above to a facsimile of your original signature on an alphabetical computerized poll-list. You will then be given a paper ballot and be directed to a privacy booth mark you ballot and take it to the scanner."
How to register to vote in New York City?
To vote in New York, there are a few qualifications that must be met. You must
Be a US citizen, 

Be at least "18 years old by December 31 of the year in which you file this form (note: you must be 18 years old by the date of the general, primary or other election in which you want to vote); 18 years old" 

Be a resident of the state or local jurisdiction where you wish to vote

"Not be in prison or on parole for a felony conviction (unless parolee pardoned or restored rights of citizenship)"

"not be adjudged mentally incompetent by a court"

"not claim the right to vote elsewhere."

Additionally, those New Yorkers can register to vote at sixteen and their record will be held onto by the state until they turn eighteen.
Online
Online registration is available through the New York State website.
In-Person
Those looking to register in person can do so by visiting a "Board of Elections offices Monday to Friday between 9 a.m. and 5 p.m."