MLS
Ronald Hernández is first MLS player to score in Copa América
The defender plays for Atlanta United and he scored in Venezuela's 2-2 draw against Ecuador in Group A of the 2021 Copa América on Sunday.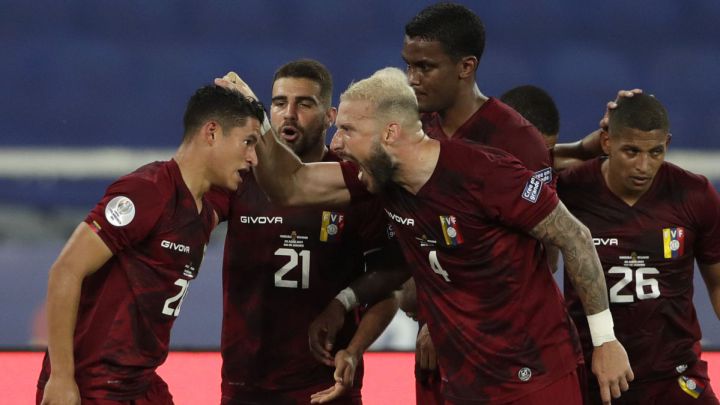 There are 13 players from Major League Soccer that have been called up for their respective national teams for the 2021 Copa América this summer. The event was moved to Brazil due to the high number of coronavirus cases in Argentina and the social problems in Colombia.
First MLS goal in Copa América
On Sunday, Venezuela played against Ecuador at the Olympic stadium and the game ended in a 2-2 draw thanks to a late goal from Ronald Hernández. The defender scored in stoppage time to give his team the much needed point in their second match of Group A.
Hernández is the first Major League Soccer player to score in the tournament and currently Venezuela sit in fourth place with two points. The defender plays for Atlanta United and is on loan from Aberdeen, a team from the Scottish Premiership.
Hernández came on as a substitute in the second half and scored his first goal with the senior team. He made his debut with Venezuela for the 2017 FIFA U-20 World Cup and this is the first major tournament with the seniors. The next match will be against Peru on 27 June for matchday 5 of the group stage.