NBA
NBA Draft Lottery: What time is it, TV channel, and how to watch it online today?
The NBA Draft Lottery is the system used to determine the order of selection for the NBA Draft. Leveling the playing field for the franchises who did not have a great regular season.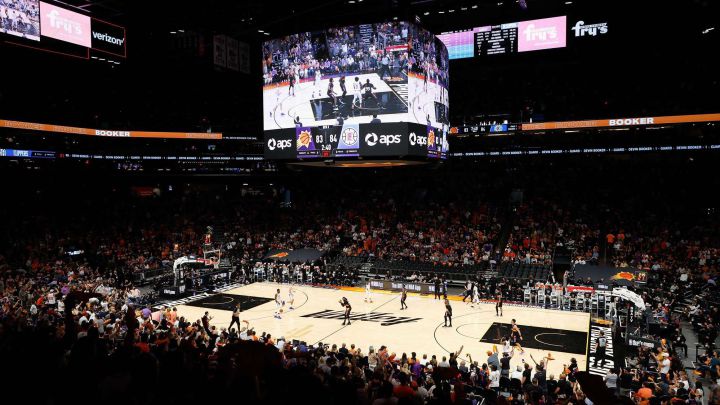 How to watch?
The 2021 NBA draft lottery drawing will take place this Tuesday night at 8:30 ET on ESPN and the ESPN app.
What is the NBA Draft Lottery?
Every year the NBA holds the NBA Draft lottery with the 14 teams that did not make it to the postseason. The league's governing body designed this system with the intention of creating a balanced tournament that avoids super teams that are stacked with the best young prospects
Following the revised format, modified in 2017, the NBA Draft Lottery has ensured that the team with the worst record will be given no worse than the fifth pick. This new system levels the odds within the top of the NBA Draft Lottery, meaning that the teams with the 3 worse regular-season records will have a 14 percent opportunity of winning the lottery. Before the-2019 format, the top seed team had a 25 percent, the second a 19.9 percent, and the third had 15.6 percent of winning the first pick prize.
In addition, this year marks the 37th annual NBA Draft Lottery, and it will determine the order of the first 14 picks of the 2021 NBA Draft. After the first four picks of the NBA Draft are decided, the rest of the teams in the lottery will be selected in inverse order of the 2020-21 season record.
According to NBA.com, the teams will be represented by:
Charlotte Hornets: Miles Bridges, Player
Chicago Bulls: Marc Eversley, General Manager
Cleveland Cavaliers: Koby Altman, General Manager
Detroit Pistons: Ben Wallace, NBA Legend
Golden State Warriors: Rick Welts, President and Chief Operating Officer
Houston Rockets: Hakeem Olajuwon, NBA Legend
Indiana Pacers: Nancy Leonard, Former Pacers executive
Minnesota Timberwolves: Anthony Edwards, Player
New Orleans Pelicans: Swin Cash, VP of Basketball Operations & Team Development
Oklahoma City Thunder: Nazr Mohammed, Oklahoma City Blue GM / Thunder Pro Scout
Orlando Magic: Jeff Weltman, President of Basketball Operations
Sacramento Kings: Monte McNair, General Manager
San Antonio Spurs: Peter J. Holt, Managing Partner
Toronto Raptors: Fred VanVleet, Player