PSG
Keylor Navas a big dilemma for Costa Rica's new manager
Luis Fernando Suárez will formally be appointed as the manager of Costa Rica on Friday and he will have to figure out Keylor Navas' situation with the national team.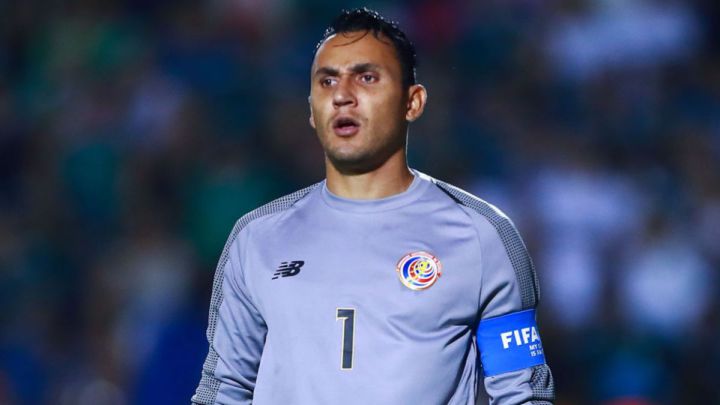 Keylor Navas was left out of the Costa Rica national team roster that played in the CONCACAF Nations League final earlier this month due to a shoulder injury. The 34-year-old goalkeeper was optimistic of recovering in time for the Gold Cup tournament that starts next month.
Navas might have to return to PSG's pre-season
The Costa Rica bosses decided to part ways with manager Ronald González after a series of poor results in the team's last games and appointed Luis Fernando Suárez. The 61-year-old coach will be formally presented on Friday. Suárez's first big tournament will be the CONCACAF Gold Cup next month and then the World Cup qualifiers in September.
📰 En sus primeras palabras como nuevo Director Técnico de la Selección de Costa Rica, Luis Fernando Suárez reveló el sentimiento que lo embarga a pocos días de llegar a nuestro país para asumir el reto de la Tricolor.https://t.co/XpeDMNcwqD

— FEDEFUTBOL Costa Rica (@fedefutbolcrc) June 22, 2021
Another dilemma for Suárez is the participation of Keylor Navas with the Costa Rica national team. The goalkeeper is still recovering from a shoulder injury and there is optimism that he could recover in time prior to the start of the Gold Cup in July.
Navas is now facing a problem of his own, because even if he recovers in time, he might decline to play with Costa Rica and join Paris Saint-Germain during pre-season. The reason for that decision is because of the imminent signing of goalkeeper Gianligi Donnarumma.
Navas might need to fight for the starting role with the Italian goalkeeper ahead of the 2021/22 season in France. After Luis Fernando Suárez takes charge of Costa Rica, he is going to have a talk with Keylor Navas and his compromise with the national team.
If the veteran goalkeeper declines to participate with Costa Rica in the upcoming Gold Cup, it wouldn't be his first time. In 2019 Navas decided not to play with the national team in the CONCACAF tournament, because he had just signed a new contract with PSG that summer.