MLS
Giovani dos Santos set to return to Major League Soccer
The Chicago Fire is interested in signing the Mexican international as a designated player for the remainder of the 2021 MLS regular season.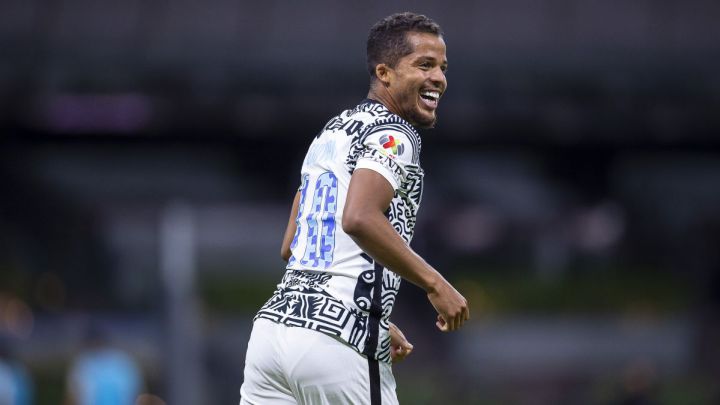 Giovani dos Santos parted ways with Club América earlier this month after two uneventful seasons in the Liga MX. The Mexican international suffered several injuries during his time with the team from the capital and did not perform as expected, scoring only 4 goals. Now the 33-year-old player is looking for a new club, but he doesn't have too many options.
10

Possible return to MLS
According to Unanimo Deportes, the Chicago Fire is studying the possibility of signing Giovani dos Santos for the remainder of the 2021 Major League Soccer regular season. The bosses from the MLS franchise would make hima designated player and he could earn roughly $4 million.
🚨 Giovani Dos Santos aún tiene mercado en la #MLS.

El #ChicagoFire está interesado en ficharlo, tiene un espacio para jugador franquicia y puede pagar los 3-4 MDD que cobra, además, no salió mal del #Galaxy, llegó a un acuerdo para rescindir contrato y llegar al #América. pic.twitter.com/aKNWjMG20K

— Alberto Pérez Landa (@betoperezlanda) June 25, 2021
Gio has experience in Major League Soccer where he played with the Los Angeles Galaxy from 2015 to 2018. During his time with the team with most titles in the league (5) he scored 26 goals and gave 22 assists in 77 appearances.
He parted ways with the La Galaxy in 2018, because the bosses wanted to remove his designated player tag for the upcoming campaign. Giovani didn't want to take a paycut for the 2019 season and the La Galaxy decided to buy out his contract and removed him from the roster.
"We discussed the possibility of [Giovani] being here with the big intention to show what he's capable of," Galaxy GM Dennis Te Kloese told the media after the move back in 2018. "But in the end, I think it's the best decision for all parties involved. We part ways and it's something that's done."