FOOTBALL
Where is the 2021 Gold Cup? Who is hosting and at what stadiums?
11 different stadiums in 10 cities throughout the United States will host the 2021 Concacaf Gold Cup with the final being held in Las Vegas.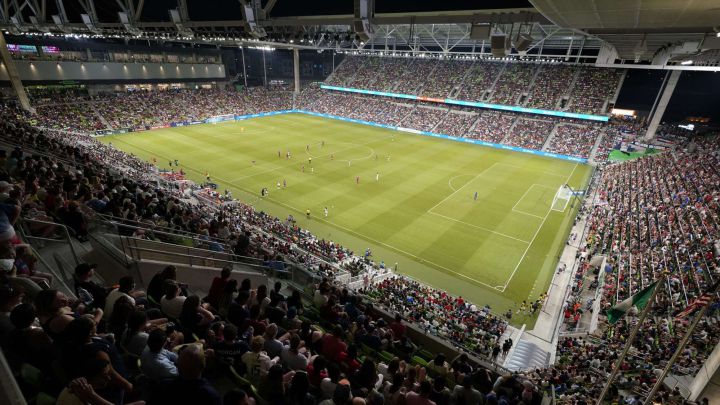 The 2021 Concacaf Gold Cup will take place at 11 different stadiums throughout the United States, including the prelimanaries which take place from July 2nd to July 6th.
Full list of cities where the Gold Cup will take place:
Fort Lauderdale, Florida at the DRV PNK Stadium
Arlington, Texas at the AT&T Stadium
Austin, Texas at the Q2 Stadium
Dallas, Texas at the Cotton Ball Stadium
Frisco, Texas at the Toyota Stadium
Glendale, Arizona at the State Farm Stadium
Houston, Texas at the NRG Stadium
Kansas City, Kansas at Children's Mercy Park
Las Vegas, Nevada at the Allegiant Stadium
Orlando, Florida at the Exploria Stadium
The semi-finals will take place at both the Q2 Stadium in Austin and the NRG Stadium in Houston.
Q2 Stadium is Austin's newest prized possession. The stadium hosted its first-ever event with the 2021 USWNT friendly match against Nigeria on 16 June, 2021. The 20,500 seat stadium made specifically to serve as a soccer venue is a one-of-a-kind soccer stadium in the United States.
Austin's FC President, Andy Loughnane, gave some insight into the feel of the new Q2 Stadium:
"We wanted a stadium inspired by Austin, with Austin textures, Austin tastes and Austin sounds. We wanted a stadium unique to Austin that wouldn't fit in Los Angeles, Cincinnati or Nashville, but is perfect in Austin."
Where will the 2021 Concacaf Gold Cup final be held?
The 2021 Concacaf Gold Cup final will take place at the Allegiant Stadium in Las Vegas.
Concacaf Gold Cup finals stadium recap:
Quarter-finals: State Farm Stadium, Glendale, AZ and AT&T Stadium, Arlington TX
Semi-finals: Q2 Stadium in Austin and NRG Stadium in Houston
Finals: Allegiant Stadium in Las Vegas