Guardado suffers serious injury while training with Mexico
The Mexico captain suffered a serious injury while practicing in Carson, California and could be ruled out of the Gold Cup tournament.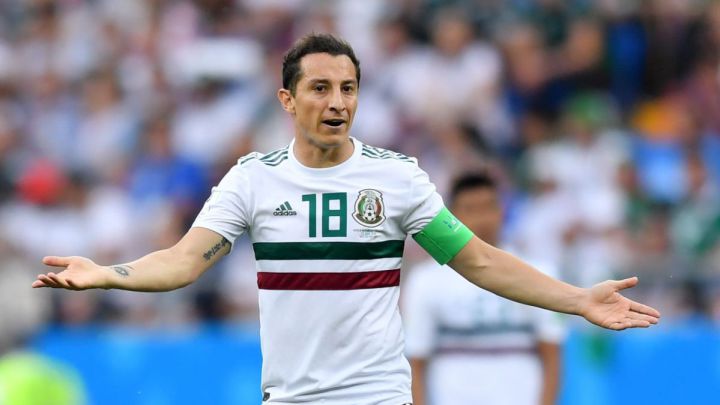 More problems for Mexico prior to the start of the 2021 CONCACAF Gold Cup tournament. On Monday it was reported by TUDN, that Andrés Guardado suffered a serious injury at the end of the squad's training session in Carson, California. He looks likely to miss the tournament which gets underway next month.
Injury report
The Real Betis midfielder suffered a muscle tear and medical staff confirmed that he will be out for one month. It means that if coach Gerardo Martino decides to include Guardado in his definitive roster for the CONCACAF tournament, the player would only be near to return by 28 July, one day before the semi-final - providing that 'El Tri' make it that far.
Martino has until 9 July to change his 23-player roster, with Mexico playing their opening Gold Cup game the following day. The other player that is doubtful for the event is Alan Pulido, who suffered a cut near his right ankle.
For now Mexico are preparing for their warm-up game against Panama on 30 June in Nashville, Tennessee. After that friendly game they will return to Los Angeles, California to face Nigeria on 3 July in their last exhibition game prior to the start of the Gold Cup.