Stores opening hours in July 4th and 5th 2021: Walmart, Target, Costco...
Stores across the United States will be open for Independence Day 2021, but some are opting to remain closed so make sure you get your shopping done early.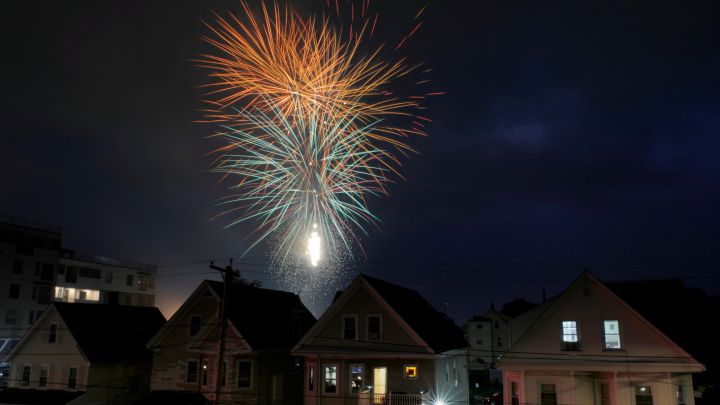 With 4 July fast approaching people across the country are making preparations for Independence Day 2021. Whether you're shopping for a holiday cook-out or looking to pick up a bargain in the Fourth of July sales, many choose to head to the stores around this time.
The United States is expected to fall short of President Biden's target of getting 70% of Americans vaccinated to allow him to ease covid-19 restrictions, but many will still want to mark the day in some manner.
If you're planning on a bit of shopping this Independence Day, here's everything you need to know…
Which stores will be open on 4 July?
Store opening hours vary for Independence Day with some opting to remain closed all day. Many of the major retailers are opting to keep their regular opening hours this year. This means that Walmart will be open from 6am to 11pm and most Target stores will open from 8am to 10pm, although their normal hours vary in some regions.
Despite the U.S. missing President Biden's goal of 70% of American adults getting their first coronavirus vaccine shot by July 4, Biden administration officials are fanning out across the country to celebrate that hospitalizations and deaths are way down. https://t.co/9sKuMJMVyV

— NPR Politics (@nprpolitics) June 30, 2021
One store choosing to take the day off for Independent Day is Costco, which will be closed for all of 4 July. Like all stores, normal hours will resume on 5 July. Here's our list of Independence Day opening times for other stores across the country:
Academy Sports + Outdoors: Open 9am to 7pm
Best Buy: Stores will be open but hours will vary by location
H-E-B: Open regular hours but check exact times with your local store. H-E-B pharmacies will be operating with reduced hours, typically from 10am to 5pm
Home Depot: Open 8am to 8pm
Kohl's: Open 10am to 9pm
Lowe's: Open 8am to 8pm
Macy's: Majority of stores will be open 11am to 8pm
Sam's Club: Open on 8am to 6pm for Plus members and 10am to 6pm for Club members
Trader Joe's: Stores will close at 5pm on 4 July
Whole Foods: Open normal hours, which varies by location
Fireworks shortages threaten Independence Day plans
Without reaching that magical 70% mark it appears unlikely that Biden will roll back the covid-19 restrictions and allow people to host gatherings for family and friends. However there is evidence that more people are choosing to celebrate at home with record-breaking fireworks sales during the pandemic.
Sales of consumer fireworks doubled in 2020 when compared to 2019, reaching a whopping $1.8 billion. That trend, coupled with factory shutdowns in China and shipping issues caused by the pandemic have left the US with a firework shortage ahead of the big day.
Stephen Pelkey, CEO of Atlas PyroVision Entertainment Group, advised people to stock up as soon as possible if you want fireworks for Independence Day: "The only way to get around [the shortages] is if you're going to need fireworks for the Fourth of July, buy it early, if you're going to need fireworks in August or September, buy it now."