LAFC get their first road victory of the 2021 MLS season
Jose Cifuentes scored in the 69th minute to give the 'Black & Gold' a 1-0 victory against Real Salt Lake at the Rio Tinto stadium on Saturday night.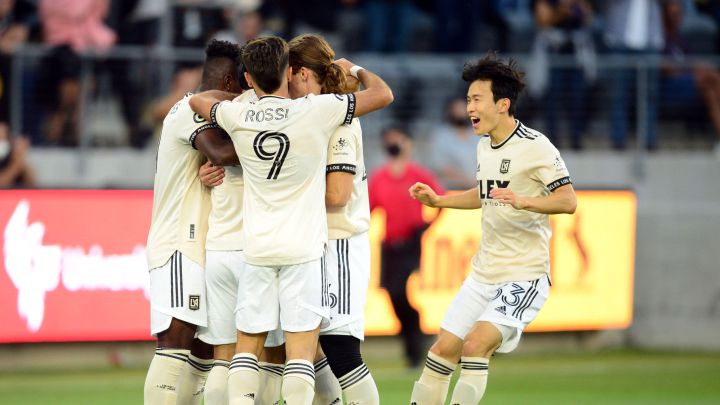 Real Salt Lake hosted Los Angeles FC at the Rio Tinto stadium for week 11 of the MLS regular season with one objective in mind, obtain their first road win of the year. José Cifuentes came on in the 67th minute replacing Corey Bird and two minutes later, he scored the only goal of the game with Eddie Segura providing the assist.
50th all-time MLS regular season win in LAFC's history
It was the first road win of the 2021 MLS regular season for LAFC and the club's 50th all-time victory since they made their debut in 2018. With the result against Real Salt Lake, the Black & Gold move into fifth place in the Western Conference with 15 points.
"Winning away sometimes is about mentality and from the start [2018] we had a good way playing away from the Banc of California," said LAFC boss Bob Bradley. "But last year when we got back from the MLS is Back tournament in Orlando, we lost our way and since then we've had some tough away games.
"So tonight we talked before the game and as we were preparing we made sure that our mentality was right. Overall we have done a good job defending in almost every game and we are going to put it all together at some point. Tonight [Saturday] it is a real step forward in terms of mentality for an away game," he added.
LAFC has back-to-back road games and they will fly to Texas to face Austin FC on 7 July. Then they will return to the Banc of California stadium ten days later to face Real Salt Lake.