Galaxy boss Vanney hopeful on Chicharito for Dallas game
Javier 'Chicharito' Hernández suffered a calf injury during the warm up and missed the Galaxy's 2-0 defeat against Sporting KC on Sunday night.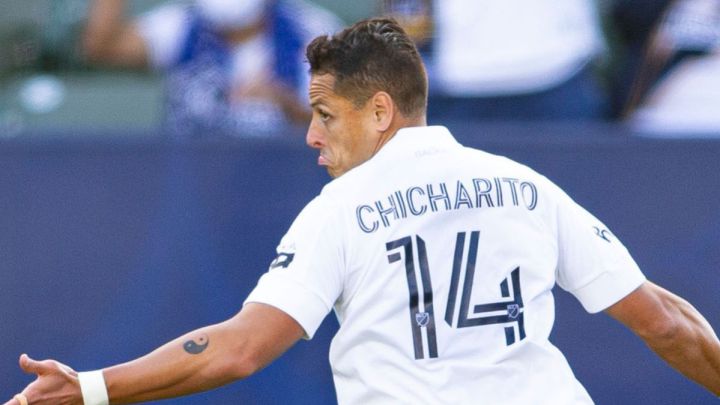 Javier 'Chicharito' Hernández has been on top form this season with the Los Angeles Galaxy during his second season in Major League Soccer. The Mexican international has scored 10 goals in 10 regular season games and only four players have scored more in their first 10 appearances of a campaign in MLS history.
14

Vanney hopeful of a speedy recovery
LINEUP CHANGE: Ethan Zubak replaces Chicharito in the #LAGalaxy lineup as a precautionary measure due to a calf issue. Victor Vazquez will serve as captain.

— LA Galaxy (@LAGalaxy) July 5, 2021
Chicharito missed his first game of the 2021 MLS regular season due to a calf injury suffered during the warm-up ahead the game against Sporting KC on Sunday night at the Dignity Sports Health Park. The Galaxy failed to find the back of the net without their star striker and dropped points in a 2-0 loss.
"On Monday we will get a better look at the irritation there, because it is calf related. It was bothering him a little during the week in practice and towards the end he was feeling better. But during warm up he felt discomfort and as a precaution we decided it was best for him not to play," said LA Galaxy boss Greg Vanney after the loss against Sporting KC.
The Los Angeles Galaxy will return to action on Wednesday at home against FC Dallas and when asked about Chicharito's status for that game, Vanney said he was hopeful he can play. "Hopefully it is nothing and we caught it on time."