Raúl Jiménez joins Wolves for pre-season
After fully recovering from a fractured skull suffered in 2020, the Mexican international joined Wolves' pre-season training.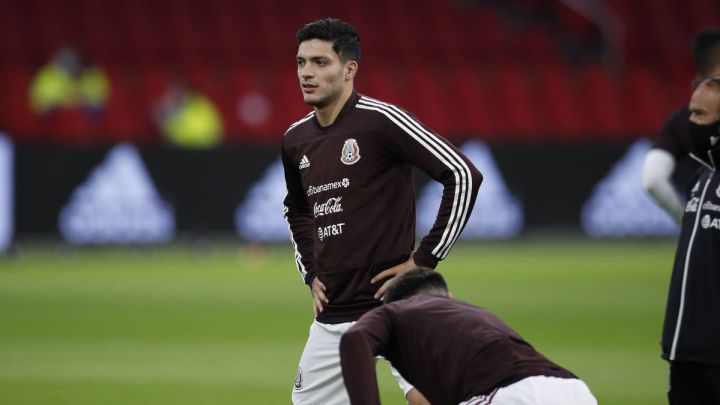 Raúl Jiménez's road to recovery has been long, but very positive. The Mexican international fractured his skull back in November 2020 and he missed the remainder of the season with Wolves and the Gold Cup tournament with the Mexican national team.
9

Jiménez ready to play his first game since 2020
Back in May, Jiménez was given the green light to return to full-contact practice and he will have to wear a headguard for the rest of his playing career. The 29-year-old striker had to pass an MRI scan and a physiological test in order to join the pre-season ahead of the 2021/22 Premier League campaign.
Bruno Large was appointed as the new manager for the upcoming season after the club parted ways with Nuno Espírito Santo. The new boss held the first pre-season practice on Monday and Raúl Jiménez participated with the rest of his teammates.
Raúl Jiménez linked to another team in the Premier League
On 21 May 2021, Wolves announced that Nuno Espírito Santo was going to leave the club after four years, by mutual consent. The Portuguese manager was recently appointed as the new boss of Tottenham and Jiménez has been linked to a move to London during the summer transfer window.