MLS
LAFC keeper Romero wants to switch from El Salvador to USMNT
The 20-year-old goalkeeper has kept two clean sheets in his first three games in Major League Soccer with the Los Angeles FC.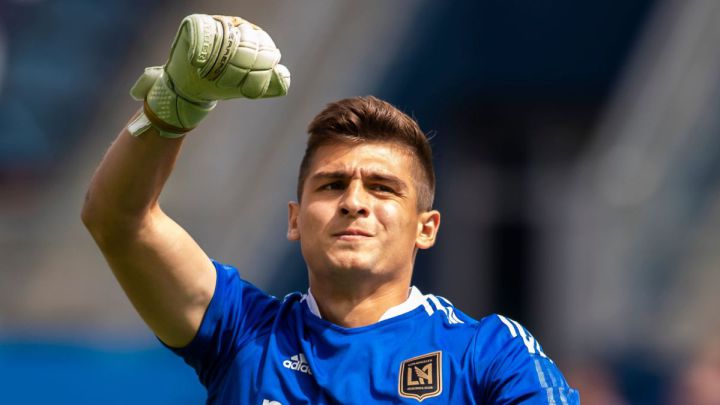 On 23 June, Tomás Romero made his Major League Soccer debut with the Los Angeles FC in a 2-0 win over FC Dallas and so far he has played a total of three games, keeping a clean sheet twice and has only conceded one goal. LAFC has won two games and lost one in the three MLS games that Romero has played this season.
Romero was born in the United States, but his parents are from El Salvador. The LAFC keeper represented the El Salvador at under-23 national team level during the CONCACAF pre-Olympic tournament, but declined to be included in the final roster of the Gold Cup campaign that starts 10 July.
Romero wants to play for the USMNT
One of the reasons that Romero decided to stay with LAFC during the summer was to earn an opportunity to make his debut in MLS. Another reason was that Romero wants to play for the USMNT since he has dual citizenship and seeks an opportunity with the United States.
"That is a personal decision and we [LAFC] always support players with the national team. A late Gold Cup, specially when the season is going on, a player has to make a decision based on what is best for them. Like other players, Tomás has other options besides El Salvador, so he is still trying to figure out where he wants to play," added Bradley.
Romero to make his fourth MLS start against Austin
The manager of LAFC, Bob Bradley, decided to start the Salvadoran-American goalkeeper over Pablo Sisniega, who started the first eight games of the 2021 MLS regular season. Romero has been showing progress each game and Bradley explained why he is not the starting goalkeeper for the 'Black & Gold.'
"Tomás [Romero] has good presence, he is calm with his feet and so his biggest game was on the road against Real Salt Lake. He has handled these initial games in a solid way," said Bradley during Tuesday's press conference prior to facing Austin.