José Juan Macías promises goals, good performances at Getafe
The Mexican international was officially unveiled on Wednesday by the LaLiga club, where he will play on loan from Chivas in the 2021/22 season.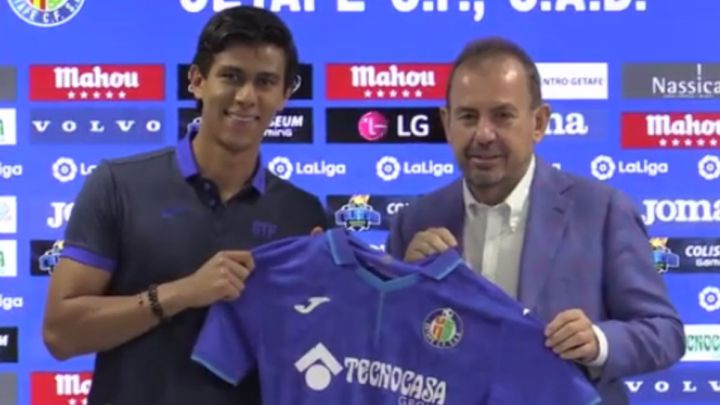 José Juan Macías arrived during the weekend in Madrid, Spain to complete his loan deal with Getafe for the upcoming 2021/22 LaLiga season. The Mexican international underwent the medical examination and on Wednesday he was officially unveiled at the Coliseum.
Promises goals and wants to stay with Getafe
"I want to thank the opportunity the president of Getafe [Ángel Torres] is giving me and Chivas for making the move possible," Macías said during his presentation. "It has always been a dream of mine to play in Europe and I have fulfilled it. This is only the beginning and I will have to respond on the pitch with goals and good performances."
Macías spoke about his relationship with manager Míchel
"Yes I met Míchel when I played against his team when he managed Pumas UNAM in the Liga MX and I want to thank him for the opportunity he is giving me. Míchel believes in me, which is a confidence boost for me in a new team. Míchel is a fantastic person," Macías said.
Macías made his debut with Chivas in the Liga MX at the age of 17 and he scored three goals that tournament. His best season in Mexico was during his two-year loan at Club León, where he scored 16 goals in 32 league appearances.