2021 GOLD CUP
Mexico and USMNT find out identity of first Gold Cup rivals
The second preliminary round of the Gold Cup is over and Guadeloupe, Trinidad and Tobago and Haiti booked the last three tickets to the group stage.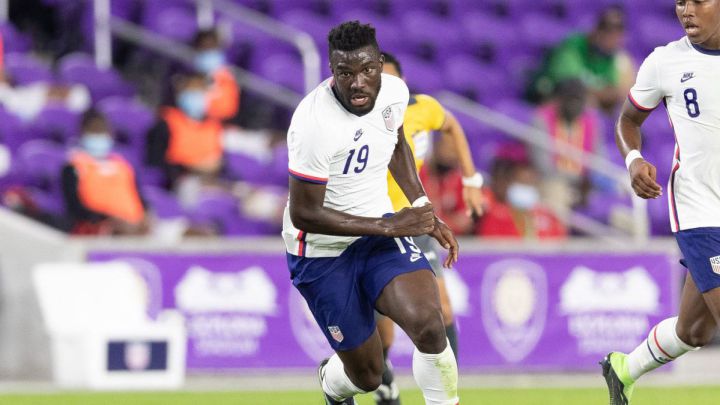 Everything is set for the start of the 2021 CONCACAF Gold Cup on 10 July that will be hosted by the United States. There were only three tickets left to advance to the group stage of the tournament and six teams were looking to win their respective games to secure a spot.
The rivals of Mexico and the USMNT are ready
The teams to beat in the 2021 Gold Cup campaign are the Mexico national team (Group A) and the United States (Group B). Both national teams were waiting for their first rivals of the group stage and now they have learned who they will be playing on matchday 1.
Trinidad and Tobago defeated French Guiana 8-7 on penalties after the game ended in a 1-1 draw at the DRV PNK Stadium in Fort Lauderdale. Now the 'Soca Warriors' will face the Mexico national team on 10 July at the AT&T Stadium in Dallas, Texas on matchday 1 of Group A.
In the other elimination match, Haiti cruised by Bermuda with a 4-0 win to book their ticket to the group stage of the 2021 Gold Cup. Now Les Grenadiers will fly to Missouri to face the United States men's national team on 11 July at the Children's Mercy Park on matchday 1 of Group B.
Guatemala fall short
'Los Chapines' were disappointed after being eliminated by Guadeloupe in the second preliminary match on Tuesday night. The game went to penalty kicks after a 1-1 draw and Guatemala lost 10-9 to Guadeloupe. With their ticket booked to the next round, Guadaloupe will face Costa Rica on matchday 1 of Group C.