More than 2.5 million signatures request a new stimulus payment
A Change.org petition continues to attract more signatures, surpassing 2 and a half million, from Americans calling for additional stimulus checks.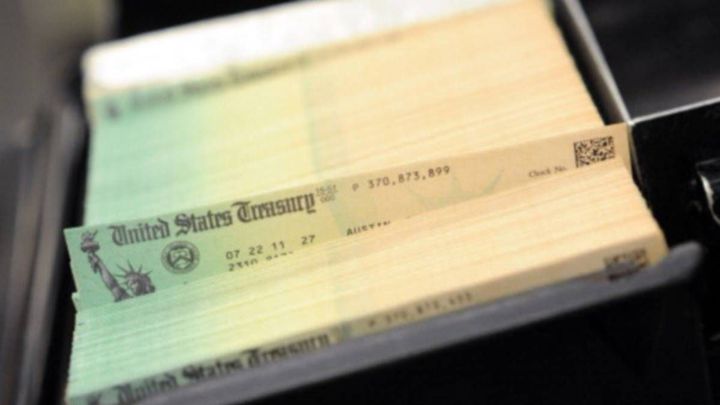 As the end to the covid-19 pandemic seems to be in sight many American families are still struggling with the economic fallout. This has prompted calls for additional stimulus checks from inside the government and out, aiding the growing number of signatures to the largest of the Change.org petitions calling for such action.
The US Senate will be back next week to pick up where it left off with negotiations on a $1.2 trillion infrastructure bill. When they return, it has been reported that senators will sit down to fill in the blanks of what will be included and how it will be funded.
From the information that has come out so far, there hasn't been any sign of a fourth federal stimulus check, nor is there likely to be with the focus on "traditional" infrastructure. That would leave the second bill that has been floated to include parts of Biden's agenda that were left out and include proposals in the American Families Plan and possibly funding for the 2022 budget. Again though, the chances are slim that any such measure would survive if included.
The White House's long sought-after bipartisan infrastructure deal could hit the Senate floor as early as the week of July 19 https://t.co/sbqCLaZsxg

— POLITICO (@politico) July 7, 2021
Change.org petition nears its goal of 3 million signatures
The Change.org petition created by Stephanie Bonin, a Colorado restaurant owner, has been gaining traction since its creation last year. The petition calls on Congress "to make recurring checks automatic if certain triggers are met," so that people will not have to wait around for the government to act. Those recurring checks would be "$2,000 payments for adults and $1,000 payment for kids."
Bonin, who fears for her financial future along with millions of Americans, wants the disbursements to be made monthly until the pandemic ends saying "Otherwise, laid-off workers, furloughed workers, the self-employed, and workers dealing with reduced hours will struggle to pay their rent or put food on the table."
It has now surpassed 2.5 million signatures with a stated goal of 3 million signatures which would make it one of the top petitions on Change.org.
Proposals for more relief discussed in Washington
There is sympathy in Congress to the plight of struggling Americans, over 80 members of Congress have come out in favor of adopting the measures publicly. They are urging President Biden to support recurring direct cash payments and enhanced unemployment compensation to Americans until the end of the pandemic. There is also a proposal for "automatic stabilizers" whereby if certain economic triggers were hit these programs could be deployed again without the need for legislative action to speed their delivery.
There is even support among the Biden administration for such measures. Speaking before the House Ways and Means Committee last month US Treasury Secretary Janet Yellen said about automatic stabilizers "It's something I think we should analyze and discuss more. I'm broadly supportive of the idea of making it more automatic."
The Treasury Secretary though was less convinced about direct cash payments than unemployment insurance. "With respect to stimulus checks, there are different ways and different causes of weakness in the economy," Yellen said. "Sometimes stimulus checks are a really good approach. Sometime less good. I think we need to look into the economics and consequences of that a little more, but we would be happy to work with you."
The White House press secretary speaking for President Biden about a fourth stimulus check told the press he is "happy to hear from a range of ideas on what would be most effective and what's most important to the economy moving forward." However, she added that Biden feels there are other ways that would be more effective in rebuilding the US economy and that the stimulus checks "aren't free."