FDA Alzheimer's drug: Who will receive the new drug?
The decision to blanket approve a new Alzheimer's drug called Aduhelm has been reversed to allow its use only in specific cases, due to fear of side effects.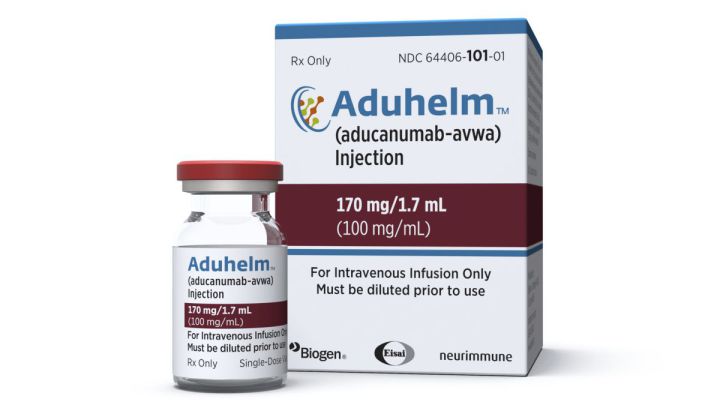 The Food and Drug Administration has reversed its earlier decision to approve a new Alzheimer's drug for almost unrestricted use in the United States.
It was announced on Thursday that the FDA's recommendation for use of Aduhelm had been narrowed considerably, now advising that only sufferers with mild memory or cognitive issues should use the drug. This reduces the number of eligible Americans from roughly six million, to 1.5 million.
What does this mean for Alzheimer's drug Aduhelm?
It appears that the drug's use will be much less widespread than first thought with only those with specific forms of Alzheimer's able to be considered for the treatment. Biogen, the drug's manufacturer, said that they would charge $56,000 for a year's course of Aduhelm. Associated costs such as diagnostics and safety monitoring could easily add tens of thousands of dollars to the patient's bill.
The US Food and Drug Administration has narrowed the group of Alzheimer's disease patients who should receive the controversial drug aducanumab, sold as Aduhelm https://t.co/AOLxRZSrM9

— CNN (@CNN) July 8, 2021
The new advice, while not affected those with moderate or severe cases, certainly shows that the FDA are urging more caution with the use of Aduhelm. With greater restrictions covering its use it is likely that Medicare and private insurers will limit access to the drug.
Dr Al Sandrock, head of research and development at Biogen, has released a statement saying the manufacturer was "committed to continue to listen to the community's needs." FDA spokesman Michael Felberbaum said that they had been forced to alter their initial recommendation due to "confusion regarding the intended population for treatment."
FDA advisers resigned over initial decision to approve Aduhelm
The news that the use of Aduhelm is to face greater restrictions that originally thought is the latest instalment of a dispute over the drug's safety that has seen three scientists resign from the FDA's independent committee.
In early June Dr Aaron Kesselheim submitted his resignation after six years on the committee, saying: "This might be the worst approval decision that the F.D.A. has made that I can remember."
Kesselheim, who is professor of medicine at Harvard Medical School and Brigham and Women's Hospital, went on to explain his comments. He said that the drug should not have been approved "because of so many different factors, starting from the fact that there's no good evidence that the drug works."
During their research the committee found that there was no convincing proof that the drug could slow cognitive decline amongst those with early stages of Alzheimer's. There was also concern about the danger presented by some of Aduhelm's potential side effects, such as brain swelling and brain bleeding.
When put to a vote none of the team's 11 members considered the drug ready for approval. Ten of those involved voted against, while another was uncertain. The tightening of restrictions reflects a more cautious attitude from the FDA who have undoubtedly been stung by the string of resignations in recent weeks. It remains to be seen if they will continue to persevere with the drug under the new, more limited guidelines.