GOLD CUP 2021
Mexico could be forced to play behind closed doors during Gold Cup group stage
CONCACAF could penalize the Mexico national team in the next few hours for the homophobic chants heard in the scoreless draw against Trinidad and Tobago.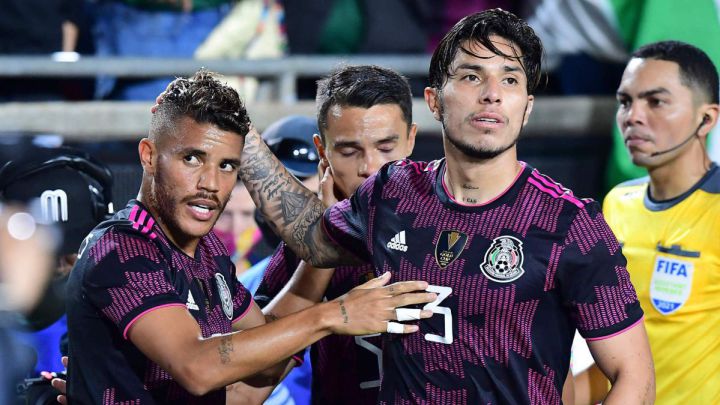 The opening match of the 2021 Gold Cup campaign was played on 10 July at the AT&T stadium between Mexico and Trinidad and Tobago and it ended in a scoreless draw. During the match the fans from Mexico were chanting homophobic slurs and this could cost the national team a fine and much more for the remainder of the tournament.
No fans allowed in the stadium
According to the president of the Mexican Football Federation, Yon de Luisa, CONCACAF will take action on the matter and there is a possibility that for the next game against Guatemala on 14 July, no fans will be allowed at the stadium. The match is scheduled to be played at the Cotton Bowl as part of matchday 2 in Group A.
"There have been a lot of questions regarding the punishment that the Mexico national team will receive from CONCACAF and we will have a definite answer in the next few hours," said Yon de Luisa in a press conference on Monday morning.
This will be the second time this year that the Mexico national team is punished because of their fans chanting homophobic slurs during the games. Last month it FIFA released an official statement announcing that the Mexico national team will play the home games against Jamaica on 2 September and Canada on 7 September behind closed doors in response to the homophobic chants from the fans in their recent friendly games. The Mexican Football Federation was also fined with roughly $65,000.