Inter Milan target Arsenal's Bellerín to replace Achraf Hakimi
According to La Gazzetta dello Sport, Héctor Bellerín has reached an agreement with Inter. Now the Italians must negotiate with Arsenal.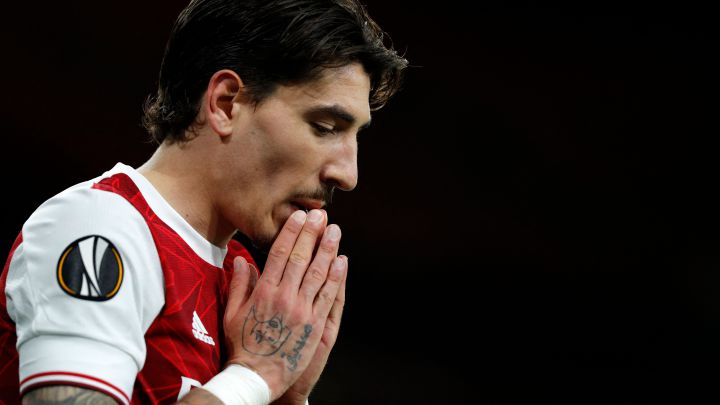 Achraf Hakimi has left and is now with his new club Paris Saint-Germain, leaving Inter Milan coach Giuseppe Meazza the task of finding a replacement for the vacant right-back slot. It is looking like Héctor Bellerín could be the one to replace the Moroccan full-back, as Inter have already opened discussions with Arsenal with a view to signing him.
According to La Gazzetta dello Sport, Inter and Héctor Bellerín have already agreed personal terms. The Neroazzurri have offered the Spaniard a five-year deal plus a salary of 3.5 million euros plus bonuses. Now comes the difficult part, convincing Arsenal.
The Gunners wouldn't be entirely against letting Bellerín leave, but only if all of their conditions are met. Arsenal would be looking to sell the defender for around 20 million euros while Inter are negotiating for a loan operation with an option to buy next year. According to La Gazzetta, Inter's offer was met by a flat refusal from Arsenal.
Inter's plan B if Bellerín operation hits the rocks
Nevertheless, Inter remain fairly optimistic about reaching some kind of middle ground with the Premier League club to land Bellerín although they are aware that the deal might fall through and have a number of alternatives lined up just in case - Denzel Dumfries (PSV), Zappacosta (Chelsea) and Nahuel Molina (Udinese) are the other options to fill Achraf's empty place at right-back.