What does an increase in the Consumer Price Index mean? 
In June, the Consumer Price Index increased almost 1%, the largest in over a decade. But what does this really mean for the economic recovery and shoppers across the US?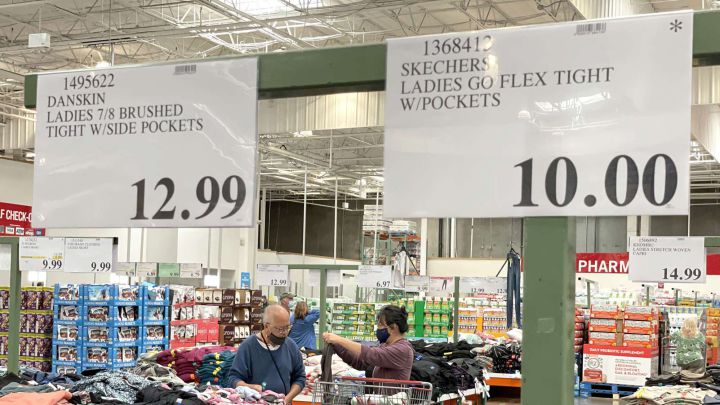 To protect against inflation and monitor the stability of the economy, the US Department of Labor tracks an indicator called the Consumer Price Index (CPI). The CPI "measures the change in prices paid by consumers for goods and services."
As the economy reopens and markets find their equilibrium, many shoppers have reported paying higher prices for basic goods.
The Bureau of Labor Statistics, which calculates the CPI, has released the June data showing that consumers pay around 2.4 percent more for food and almost five percent more for appeal than their levels a year ago.
How has the pandemic and the passage of large stimulus packages impacted the CPI?
Following the passage of the American Rescue Plan, some economists are arguing that too much stimulus was added to the economy, leading to an increase in prices and inflation. There is some truth in these fears, as data from the BLS clearly shows consumers have less purchasing power than they did when the pandemic began.
For example, the BLS CPI Inflation Calculator shows that $100 in January 2020 is equal to $105 today. Meaning that consumers' purchasing power has decreased slightly. If in 2020, someone needed to spend $100 to purchase a good or service, they would now need to pay five dollars more.
Decreases in purchasing power and increases in the CPI mean that consumers' price for goods has increased. The US economy is structured in a way where a small increase in prices is normally on a year-over-year basis. However, the pandemic lockdowns and stay-at-home orders changed the way many Americans spent their money. These shifts in demand for certain goods, combined with covid-19 outbreaks, led to the breakdown of global supply chains, which means that prices are still finding their balance after taking on so many economic shocks.
Only through vaccination are we beginning to see the levels of spending on par with those seen pre-pandemic.
Where have the largest increases been seen?
One sector within the CPI has been reported widely in 2021, and that is the used car and truck market. Consumers are paying as much as forty-five percent more than in June 2020 across this market.
Of the 386 goods and services that form part of the CPI, the BLS reported that consumers are paying higher prices for around 225. The largest increases since January 2020 are reflected in the price of
Tobacco and smoking product (Up 1071 points)

Education: Private school (K-12) and college tuition, Educational books and materials, childcare (Up an average of 678 points)

Healthcare: Outpatient hospital services, hospital, and related services, Medical care

Motor vehicle insurance (Up an average of 557 points)

Cable and satellite television services (Up an average of 373 points). 

One item that also ranks daily high on the list is oranges, for which the CPI has increased 366 points from January 2020.
While these prices may be shocking to consumers, the increases follow the laws of supply and demand. During times of crisis, public health experts have found that sales of tobacco products usually remain steady, as fewer people are in a situation that would help them quit.
Additiationlly, two states, Oregon and Colorado, have passed laws increasing the taxes and thus the price of tobacco, with twenty-four other states considering an increase.
As for educational expenditures, many of those who could afford to send their children to private schools that may have been offer in-person learning did. With more students or higher demand, these schools likely increased their tuition prices.
The same goes for educational materials. Parents stuck at home looking for ways to keep their children in school increased the demand for these products and, in doing so, bumped up the price.
Sadly, the increase in the cost of health care could stem from the fact that millions have lost coverage during the pandemic. Around half of the population receives their insurance through their employer, and with millions out of their jobs, many workers and their families lost coverage. By losing coverage, many were forced to pay higher prices for basic and critical care.
For other goods like bread, cheese, eggs, and meat, consumers have seen an increase of about fifteen points in the thirteen points compared to pre-pandemic levels. These increases are likely related to shifts in food supply chains that experts believe will stabilize in the coming months.
Where have prices dropped?
The goods and services categories that have seen the largest decreases in price since January 2020 include,
personal haircare products such as shampoo and toothpaste,

care for the elderly and people with disabilities, 

internet services,

computer software and accessories, and 

public transportation. 

These decreases are also reflected in the change in consumer preferences throughout the pandemic. The demand for personal care items stayed consistent and, compared to other products that saw major fluctuations, could have helped drive down the price as supply chains stayed intact. Additionally, the market for computer-related software and gadgets hit a peak early in the pandemic, and prices may have fallen since the surge in demand. Demand for public transportation is at an all-time low as fewer people are commuting, and many cities have cut prices to encourage those who can use it to do so.
What has Federal Reserve Chairmen Jerome Powell said about inflation?
On 15 July, Fed Chair Powell testified before the Senate Committee on Banking, Housing, and Urban Affairs to provide an update on the state of the economic recovery. In his testimony, he spoke to the increase in inflation, noting that it has "increased notably and will likely remain elevated in coming months before moderating."
Like the examples above, Chairmen Powell spoke to the impacts of how "strong demand in sectors where production bottlenecks or other supply constraints have limited production" contributed to the increase of inflation. The pandemic rocked global supply chains, and while shortages were not seen in the US on a wide scale when it began, they are feeling the pain of bottlenecks now.