NFL
N.Y. Giants Saquon Barkley wants Bitcoin Money as the form of payment for all of his Endorsements
All brands seeking the Giants player to promote their product will have to pay him in Bitcoin Money. A trend among many other players in the league.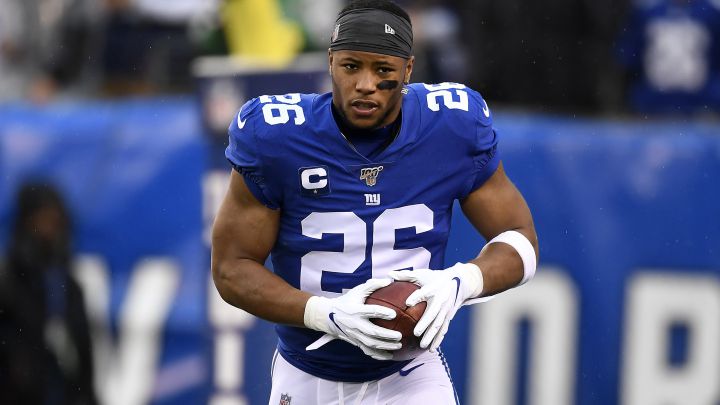 Running back and 2018, Pro Bowler Saquon Barkley commented this Wednesday that he plans to receive all of his endorsement payments via Bitcoin Money. He is not the only player in the NFL to make such a request.
The announcement was made on Joe Pompliano's YouTube show, "The Best Business Show." While on air, Barkley commented, "You see how high [inflation] is and you learn you can't save yourself through wealth, that's why I am going to be taking my marketing money in bitcoin."
Bitcoin Strike platform
BREAKING: Saquon Barkley has announced on The Best Business Show that he is taking 100% of his endorsement money in Bitcoin going forward.

That's more than $10 million annually.

What a legend. pic.twitter.com/6gpQBewgMv

— Joe Pompliano (@JoePompliano) July 14, 2021
Moreover, the Giants' player stated that his decision on the matter was heavily influenced by Jack Mallers, CEO of Strike, who was also on the show. The company is a transaction base platform where direct deposits made to checking accounts are converted to Bitcoin.
Drafted No. 2 in 2018, he became the NFL's offensive rookie of the year. Unfortunately, the player was sidelined last year with an injury that had him out for the whole season. On the show, Pompliano said that he believes Barkley is in the "eight-plus figure." The running back has already signed deals with Pepsi, Visa, Nike, among others.
"I think it's just a smart thing to do and the right thing to do to start taking my investment money in bitcoin and through Strike," Barkley stated.
Not the only one
To finalize, Saquon Barkley is not the only Jaguar to receive his payment from the team on Bitcoin. Trevor Lawrence, the No. 1 pick, also went the cryptocurrency route when he signed with the team. The quarterback has an endorsement deal with Blockfolio.