Griezmann situation affects Atlético Madrid's plans
Atlético were originally looking to sign a centre-forward as cover for Suárez, but with Griezmann available, they could strengthen the attack.
Atlético had a plan for the current transfer window… which has changed completely due to other circumstances. Similar to last year, when the chance to sign Luis Suárez arose out of the blue, this summer could see Antoine Griezmann return. Atleti had been looking to bring in a striker who would be compatible with the Uruguayan, and were thinking about Moussa Dembélé, who spent the second half of last season on loan in that role, or Wolves' Rafa Mir.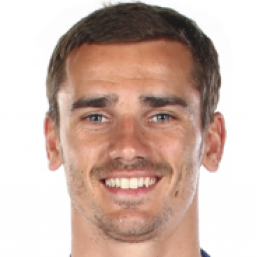 Saúl would solve Barcelona's problems in midfield
But as Mundo Deportivo reported this week, the respective needs of both Barcelona and Atlético could see them come an arrangement that would suit both clubs. Barca need to reduce their salary bill to be able to register Messi and are looking to sign a midfielder after losing out on Gini Wijnaldum. Saúl would be ideal for them. The Spanish midfielder feels like his time at the Metropolitano has come full circle and is looking for a change of air, and now with Rodrigo de Paul on board, Atlético have someone to replace him and could use him in a part echange deal for a world class forward.

Atleti sources tell AS that Miguel Ángel Gil and Mateo Alemany have been holding talks for several days and an agreement could be reached by next week. While Griezmann is not a typical No.9, he could easily be the missing piece of the jigsaw in the rojiblanco attack. The French forward was Atlético's top scorer in each of his five seasons at the club, exceeding 20 goals per season, and finishing on 32 in his best season and 21 in the last one - the same figure Suárez ended on last season.
Simeone found the ideal position for Suárez - playing slightly deeper, with total freedom of movement allowing him to move into areas where he could finish off attacking moves, as well as create them. It's a part of the pitch where El Cholo has also used João Félix and Correa to great effect. However, Griezmann is a target man in attack - he was during his first spell at Atlético and afterwards at Barcelona. Suárez and Griezmann were team mates for one season at Camp Nou; the Uruguyan is now 34 years old and the only striker in the Atlético squad apart from Ivan Saponjic, who is back from loan but doesn't feature in Simeone's plans.
When Suárez was out injured last season, El Cholo relied on Correa as the team's reference up front with great results. Griezmann can also play in that position. If he returns, Atleti's plans for a centre-forward would also change. Simeone would have a greater number of alternatives in attack (including Llorente), but with Suárez as the only true specialist. Atlético are keeping their eyes open in the transfer market for any appealing offers and will take advantage of of anything interesting that crops up - including loan deals that would strengthen their attack; but with Griezmann, their frontline would be the envy of LaLiga.